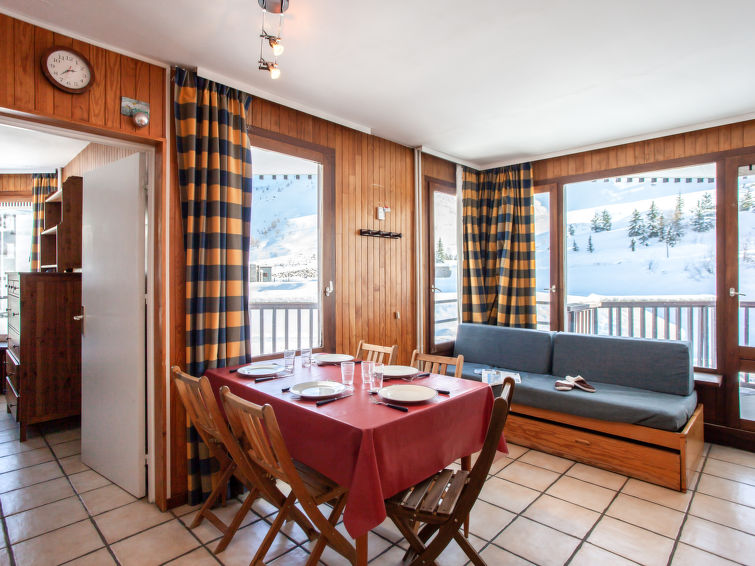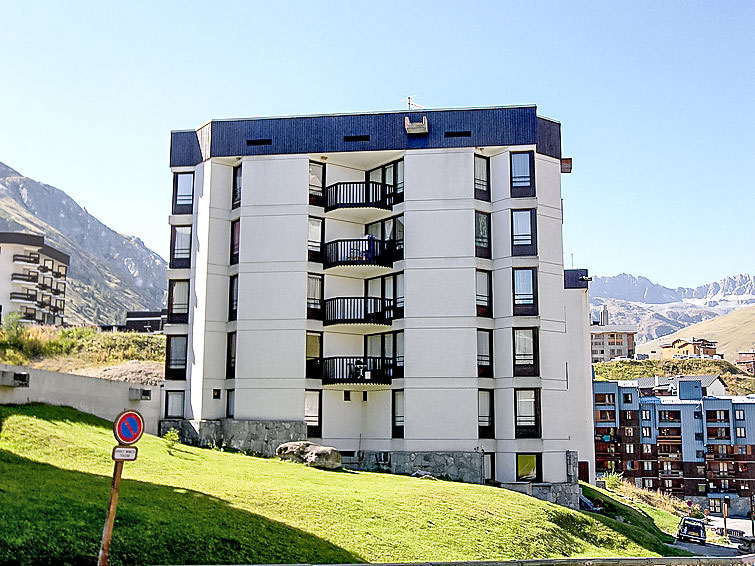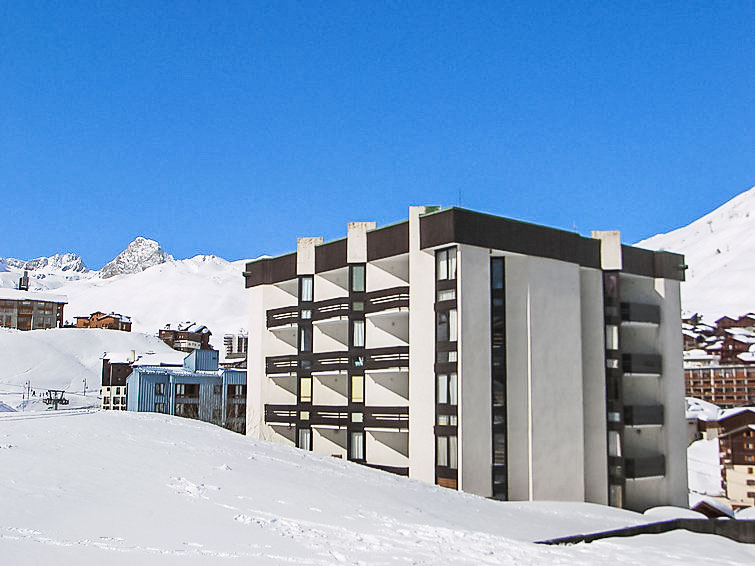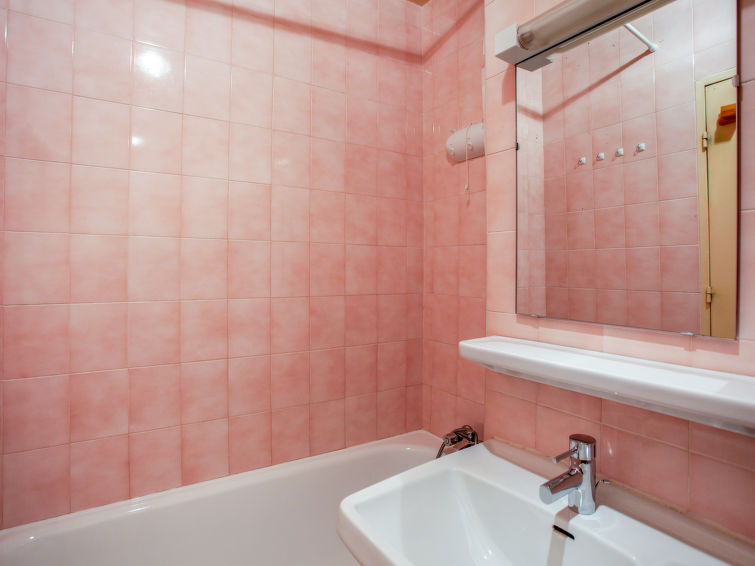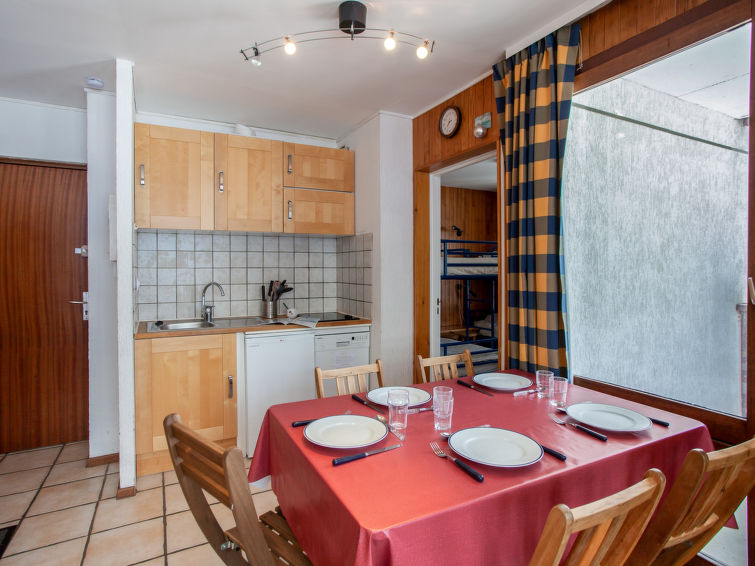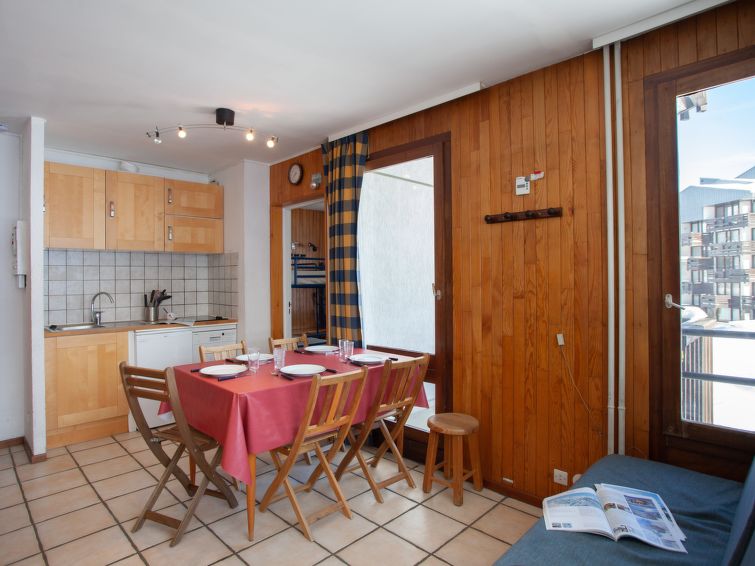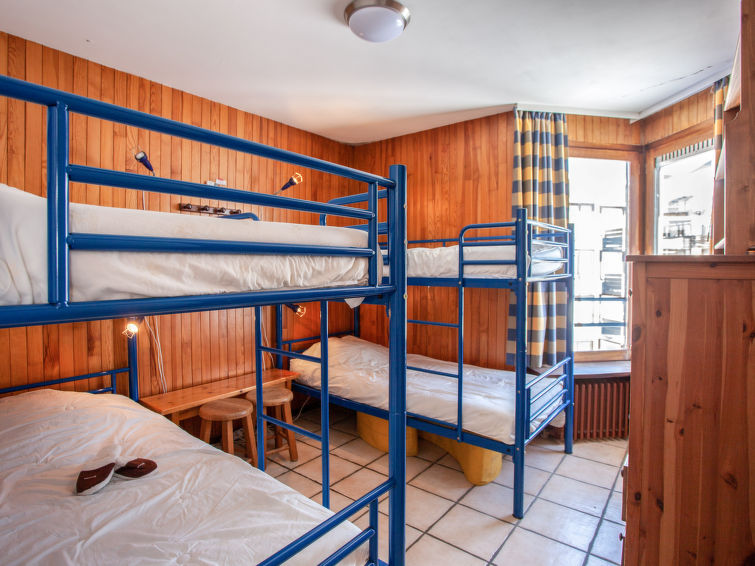 5 Guest(s)
2 Room(s)
1 Bedroom(s)
1 Bathroom(s)
Apartment
** Stars
Introduction to Trolles
Ski holiday prices are different depending on the week throughout the ski season, some weeks are more expensive than others so check the prices either side of your ideal date, you might grab a bargain!
Tignes in France is loved by the British Skier so much it is often included in yearly industry polls, you will love it!
This 2 star property Trolles-Tignes has some stunning views, a nice bonus.
At only 150m from the pistes this ski apartment is nicely located and can sleep up to 5 guests
Trolles-Tignes is closely located to one of our partnered ski hire shops whereby you can order your ski equipment online in advance so no need to waste time in resort.
Ski Holiday Overview
Trolles - ski93
Resort: Tignes
Region: Savoie - Haute Savoie - Alps
Country: France
Stars: **
Number of guests: 5
Size: 30 m²
Rooms: 2
Bedrooms: 1
Toilets: 1
Bathrooms: 1
Customer rating: 3.0 out of 5 from 3 reviews
SkiGB Property Code:
ski93
*This property is provided by our partner Interhome, a new window to their website will open.
| Arrival Date | Departure Date | 7 Nights | Book |
| --- | --- | --- | --- |
| 22/02/2020 | 01/03/2020 | £14700 | |
| 29/02/2020 | 07/03/2020 | £14700 | |
| 07/03/2020 | 14/03/2020 | £14700 | |
| 14/03/2020 | 21/03/2020 | £14700 | |
| 21/03/2020 | 28/03/2020 | £14700 | |
| 28/03/2020 | 04/04/2020 | £14700 | |
| 04/04/2020 | 11/04/2020 | £14700 | |
| 11/04/2020 | 18/04/2020 | £14700 | |
| 18/04/2020 | 25/04/2020 | £14700 | |
| 22/02/2020 | 01/03/2020 | £14700 | |
| 29/02/2020 | 07/03/2020 | £14700 | |
| 07/03/2020 | 14/03/2020 | £14700 | |
| 14/03/2020 | 21/03/2020 | £14700 | |
| 21/03/2020 | 28/03/2020 | £14700 | |
| 28/03/2020 | 04/04/2020 | £14700 | |
| 04/04/2020 | 11/04/2020 | £14700 | |
| 11/04/2020 | 18/04/2020 | £14700 | |
| 18/04/2020 | 25/04/2020 | £14700 | |
| 07/11/2020 | 14/11/2020 | £529.54 | |
| 14/11/2020 | 21/11/2020 | £529.54 | |
| 28/11/2020 | 05/12/2020 | £544.42 | |
| 16/01/2021 | 23/01/2021 | £649.42 | |
| 23/01/2021 | 30/01/2021 | £649.42 | |
| 06/02/2021 | 13/02/2021 | £768.42 | |
| 13/02/2021 | 20/02/2021 | £768.42 | |
| 20/02/2021 | 27/02/2021 | £768.42 | |
| 06/03/2021 | 13/03/2021 | £649.42 | |
| 27/03/2021 | 03/04/2021 | £663.42 | |
| 10/04/2021 | 17/04/2021 | £607.42 | |
| 17/04/2021 | 24/04/2021 | £607.42 | |
| 07/11/2020 | 14/11/2020 | £155.52 | |
| 14/11/2020 | 21/11/2020 | £155.52 | |
| 28/11/2020 | 05/12/2020 | £169.76 | |
| 05/12/2020 | 12/12/2020 | £169.76 | |
| 12/12/2020 | 19/12/2020 | £169.76 | |
| 09/01/2021 | 16/01/2021 | £169.76 | |
| 16/01/2021 | 23/01/2021 | £169.76 | |
| 23/01/2021 | 30/01/2021 | £169.76 | |
| 20/02/2021 | 27/02/2021 | £267.76 | |
| 06/03/2021 | 13/03/2021 | £176.76 | |
| 13/03/2021 | 20/03/2021 | £176.76 | |
| 10/04/2021 | 17/04/2021 | £169.76 | |
| 17/04/2021 | 24/04/2021 | £169.76 | |
| 07/11/2020 | 14/11/2020 | £155.52 | |
| 14/11/2020 | 21/11/2020 | £155.52 | |
| 28/11/2020 | 05/12/2020 | £169.76 | |
| 05/12/2020 | 12/12/2020 | £169.76 | |
| 12/12/2020 | 19/12/2020 | £169.76 | |
| 09/01/2021 | 16/01/2021 | £169.76 | |
| 16/01/2021 | 23/01/2021 | £169.76 | |
| 23/01/2021 | 30/01/2021 | £169.76 | |
| 20/02/2021 | 27/02/2021 | £267.76 | |
| 06/03/2021 | 13/03/2021 | £176.76 | |
| 13/03/2021 | 20/03/2021 | £176.76 | |
| 10/04/2021 | 17/04/2021 | £169.76 | |
| 17/04/2021 | 24/04/2021 | £169.76 | |
| 07/11/2020 | 14/11/2020 | £155.52 | |
| 14/11/2020 | 21/11/2020 | £155.52 | |
| 28/11/2020 | 05/12/2020 | £169.76 | |
| 05/12/2020 | 12/12/2020 | £169.76 | |
| 12/12/2020 | 19/12/2020 | £169.76 | |
| 09/01/2021 | 16/01/2021 | £169.76 | |
| 16/01/2021 | 23/01/2021 | £169.76 | |
| 23/01/2021 | 30/01/2021 | £169.76 | |
| 20/02/2021 | 27/02/2021 | £267.76 | |
| 06/03/2021 | 13/03/2021 | £176.76 | |
| 13/03/2021 | 20/03/2021 | £176.76 | |
| 10/04/2021 | 17/04/2021 | £169.76 | |
| 17/04/2021 | 24/04/2021 | £169.76 | |
| 07/11/2020 | 14/11/2020 | £474.50 | |
| 14/11/2020 | 21/11/2020 | £474.50 | |
| 28/11/2020 | 05/12/2020 | £554.08 | |
| 05/12/2020 | 12/12/2020 | £554.08 | |
| 12/12/2020 | 19/12/2020 | £554.08 | |
| 02/01/2021 | 09/01/2021 | £470.08 | |
| 09/01/2021 | 16/01/2021 | £470.08 | |
| 16/01/2021 | 23/01/2021 | £470.08 | |
| 13/02/2021 | 20/02/2021 | £862.08 | |
| 06/03/2021 | 13/03/2021 | £526.08 | |
| 13/03/2021 | 20/03/2021 | £526.08 | |
| 20/03/2021 | 27/03/2021 | £526.08 | |
| 27/03/2021 | 03/04/2021 | £526.08 | |
| 03/04/2021 | 10/04/2021 | £526.08 | |
| 10/04/2021 | 17/04/2021 | £526.08 | |
| 17/04/2021 | 24/04/2021 | £526.08 | |
| 06/11/2021 | 13/11/2021 | £470.08 | |
| 13/11/2021 | 20/11/2021 | £470.08 | |
| 07/11/2020 | 14/11/2020 | £305.66 | |
| 14/11/2020 | 21/11/2020 | £305.66 | |
| 28/11/2020 | 05/12/2020 | £300.28 | |
| 05/12/2020 | 12/12/2020 | £300.28 | |
| 09/01/2021 | 16/01/2021 | £391.28 | |
| 16/01/2021 | 23/01/2021 | £391.28 | |
| 06/03/2021 | 13/03/2021 | £398.28 | |
| 13/03/2021 | 20/03/2021 | £398.28 | |
| 27/03/2021 | 03/04/2021 | £391.28 | |
| 10/04/2021 | 17/04/2021 | £300.28 | |
| 17/04/2021 | 24/04/2021 | £300.28 | |
| 06/11/2021 | 13/11/2021 | £300.28 | |
| 13/11/2021 | 20/11/2021 | £300.28 | |
| 07/11/2020 | 14/11/2020 | £336.02 | |
| 14/11/2020 | 21/11/2020 | £336.02 | |
| 28/11/2020 | 05/12/2020 | £379.88 | |
| 05/12/2020 | 12/12/2020 | £379.88 | |
| 09/01/2021 | 16/01/2021 | £379.88 | |
| 16/01/2021 | 23/01/2021 | £379.88 | |
| 30/01/2021 | 06/02/2021 | £547.88 | |
| 13/02/2021 | 20/02/2021 | £953.88 | |
| 06/03/2021 | 13/03/2021 | £379.88 | |
| 13/03/2021 | 20/03/2021 | £379.88 | |
| 20/03/2021 | 27/03/2021 | £379.88 | |
| 27/03/2021 | 03/04/2021 | £379.88 | |
| 03/04/2021 | 10/04/2021 | £379.88 | |
| 10/04/2021 | 17/04/2021 | £379.88 | |
| 17/04/2021 | 24/04/2021 | £379.88 | |
| 06/11/2021 | 13/11/2021 | £442.88 | |
| 13/11/2021 | 20/11/2021 | £442.88 | |
| 27/11/2021 | 04/12/2021 | £379.88 | |
| 04/12/2021 | 11/12/2021 | £379.88 | |
| 08/01/2022 | 15/01/2022 | £379.88 | |
| 15/01/2022 | 22/01/2022 | £379.88 | |
| 29/01/2022 | 05/02/2022 | £547.88 | |
| 12/02/2022 | 19/02/2022 | £953.88 | |
| 05/03/2022 | 12/03/2022 | £379.88 | |
| 12/03/2022 | 19/03/2022 | £379.88 | |
| 19/03/2022 | 26/03/2022 | £379.88 | |
| 26/03/2022 | 02/04/2022 | £379.88 | |
| 02/04/2022 | 09/04/2022 | £379.88 | |
| 09/04/2022 | 16/04/2022 | £379.88 | |
| 05/11/2022 | 12/11/2022 | £442.88 | |
| 12/11/2022 | 19/11/2022 | £442.88 | |
| 07/11/2020 | 14/11/2020 | £9730 | |
| 14/11/2020 | 21/11/2020 | £9730 | |
| 21/11/2020 | 28/11/2020 | £9730 | |
| 28/11/2020 | 05/12/2020 | £9730 | |
| 05/12/2020 | 12/12/2020 | £9730 | |
| 16/01/2021 | 23/01/2021 | £12040 | |
| 20/02/2021 | 27/02/2021 | £13720 | |
| 13/03/2021 | 20/03/2021 | £10220 | |
| 10/04/2021 | 17/04/2021 | £9730 | |
| 17/04/2021 | 24/04/2021 | £9730 | |
| 06/11/2021 | 13/11/2021 | £3920 | |
| 13/11/2021 | 20/11/2021 | £3920 | |
| 07/11/2020 | 14/11/2020 | £12530 | |
| 14/11/2020 | 21/11/2020 | £12530 | |
| 28/11/2020 | 05/12/2020 | £12460 | |
| 05/12/2020 | 12/12/2020 | £12460 | |
| 12/12/2020 | 19/12/2020 | £12460 | |
| 19/12/2020 | 26/12/2020 | £12460 | |
| 16/01/2021 | 23/01/2021 | £12950 | |
| 23/01/2021 | 30/01/2021 | £12950 | |
| 13/02/2021 | 20/02/2021 | £14910 | |
| 20/02/2021 | 27/02/2021 | £14910 | |
| 27/02/2021 | 06/03/2021 | £14910 | |
| 13/03/2021 | 20/03/2021 | £12950 | |
| 20/03/2021 | 27/03/2021 | £12950 | |
| 27/03/2021 | 03/04/2021 | £12950 | |
| 03/04/2021 | 10/04/2021 | £12950 | |
| 10/04/2021 | 17/04/2021 | £12950 | |
| 17/04/2021 | 24/04/2021 | £12950 | |
| 07/11/2020 | 14/11/2020 | £6720 | |
| 14/11/2020 | 21/11/2020 | £6720 | |
| 28/11/2020 | 05/12/2020 | £6650 | |
| 05/12/2020 | 12/12/2020 | £6650 | |
| 09/01/2021 | 16/01/2021 | £5810 | |
| 16/01/2021 | 23/01/2021 | £5810 | |
| 30/01/2021 | 06/02/2021 | £7210 | |
| 27/02/2021 | 06/03/2021 | £7210 | |
| 06/03/2021 | 13/03/2021 | £7210 | |
| 13/03/2021 | 20/03/2021 | £7210 | |
| 20/03/2021 | 27/03/2021 | £7210 | |
| 27/03/2021 | 03/04/2021 | £7210 | |
| 10/04/2021 | 17/04/2021 | £5810 | |
| 17/04/2021 | 24/04/2021 | £5810 | |
| 06/11/2021 | 13/11/2021 | £6650 | |
| 13/11/2021 | 20/11/2021 | £6650 | |
| 07/11/2020 | 14/11/2020 | £1640.36 | |
| 14/11/2020 | 21/11/2020 | £1640.36 | |
| 28/11/2020 | 05/12/2020 | £1626.32 | |
| 05/12/2020 | 12/12/2020 | £1626.32 | |
| 09/01/2021 | 16/01/2021 | £1822.32 | |
| 16/01/2021 | 23/01/2021 | £1822.32 | |
| 20/02/2021 | 27/02/2021 | £2368.32 | |
| 06/03/2021 | 13/03/2021 | £1822.32 | |
| 20/03/2021 | 27/03/2021 | £1717.32 | |
| 27/03/2021 | 03/04/2021 | £1717.32 | |
| 03/04/2021 | 10/04/2021 | £1717.32 | |
| 10/04/2021 | 17/04/2021 | £1717.32 | |
| 17/04/2021 | 24/04/2021 | £1717.32 | |
| 06/11/2021 | 13/11/2021 | £1010.32 | |
| 13/11/2021 | 20/11/2021 | £1010.32 | |
| 07/11/2020 | 14/11/2020 | £485.36 | |
| 14/11/2020 | 21/11/2020 | £485.36 | |
| 28/11/2020 | 05/12/2020 | £480.88 | |
| 05/12/2020 | 12/12/2020 | £480.88 | |
| 09/01/2021 | 16/01/2021 | £592.88 | |
| 23/01/2021 | 30/01/2021 | £697.88 | |
| 13/02/2021 | 20/02/2021 | £1124.88 | |
| 13/03/2021 | 20/03/2021 | £697.88 | |
| 27/03/2021 | 03/04/2021 | £802.88 | |
| 03/04/2021 | 10/04/2021 | £802.88 | |
| 17/04/2021 | 24/04/2021 | £592.88 | |
| 06/11/2021 | 13/11/2021 | £480.88 | |
| 13/11/2021 | 20/11/2021 | £480.88 | |
| 07/11/2020 | 14/11/2020 | £623.86 | |
| 14/11/2020 | 21/11/2020 | £623.86 | |
| 28/11/2020 | 05/12/2020 | £689.62 | |
| 05/12/2020 | 12/12/2020 | £689.62 | |
| 09/01/2021 | 16/01/2021 | £759.62 | |
| 23/01/2021 | 30/01/2021 | £906.62 | |
| 13/02/2021 | 20/02/2021 | £1466.62 | |
| 06/03/2021 | 13/03/2021 | £1046.62 | |
| 20/03/2021 | 27/03/2021 | £906.62 | |
| 27/03/2021 | 03/04/2021 | £906.62 | |
| 17/04/2021 | 24/04/2021 | £759.62 | |
| 06/11/2021 | 13/11/2021 | £619.62 | |
| 13/11/2021 | 20/11/2021 | £619.62 | |
| 07/11/2020 | 14/11/2020 | £426.98 | |
| 14/11/2020 | 21/11/2020 | £426.98 | |
| 28/11/2020 | 05/12/2020 | £423.76 | |
| 05/12/2020 | 12/12/2020 | £423.76 | |
| 09/01/2021 | 16/01/2021 | £479.76 | |
| 16/01/2021 | 23/01/2021 | £479.76 | |
| 23/01/2021 | 30/01/2021 | £479.76 | |
| 20/02/2021 | 27/02/2021 | £717.76 | |
| 06/03/2021 | 13/03/2021 | £465.76 | |
| 13/03/2021 | 20/03/2021 | £465.76 | |
| 10/04/2021 | 17/04/2021 | £430.76 | |
| 17/04/2021 | 24/04/2021 | £430.76 | |
| 06/11/2021 | 13/11/2021 | £437.76 | |
| 13/11/2021 | 20/11/2021 | £437.76 | |
| 05/12/2020 | 12/12/2020 | £14980 | |
| 19/12/2020 | 26/12/2020 | £17080 | |
| 26/12/2020 | 02/01/2021 | £17080 | |
| 09/01/2021 | 16/01/2021 | £15610 | |
| 16/01/2021 | 23/01/2021 | £15610 | |
| 23/01/2021 | 30/01/2021 | £15610 | |
| 30/01/2021 | 06/02/2021 | £15610 | |
| 06/02/2021 | 13/02/2021 | £15610 | |
| 13/02/2021 | 20/02/2021 | £15610 | |
| 20/02/2021 | 27/02/2021 | £15610 | |
| 27/02/2021 | 06/03/2021 | £15610 | |
| 06/03/2021 | 13/03/2021 | £15610 | |
| 13/03/2021 | 20/03/2021 | £15610 | |
| 20/03/2021 | 27/03/2021 | £15610 | |
| 27/03/2021 | 03/04/2021 | £15610 | |
| 03/04/2021 | 10/04/2021 | £15610 | |
| 10/04/2021 | 17/04/2021 | £15610 | |
| 17/04/2021 | 24/04/2021 | £15610 | |
| 07/11/2020 | 14/11/2020 | £2161.46 | |
| 14/11/2020 | 21/11/2020 | £2161.46 | |
| 28/11/2020 | 05/12/2020 | £2150.32 | |
| 05/12/2020 | 12/12/2020 | £2150.32 | |
| 09/01/2021 | 16/01/2021 | £2836.32 | |
| 16/01/2021 | 23/01/2021 | £2836.32 | |
| 20/02/2021 | 27/02/2021 | £3858.32 | |
| 06/03/2021 | 13/03/2021 | £2752.32 | |
| 13/03/2021 | 20/03/2021 | £2752.32 | |
| 20/03/2021 | 27/03/2021 | £2752.32 | |
| 27/03/2021 | 03/04/2021 | £2752.32 | |
| 03/04/2021 | 10/04/2021 | £2752.32 | |
| 10/04/2021 | 17/04/2021 | £2752.32 | |
| 17/04/2021 | 24/04/2021 | £2752.32 | |
| 06/11/2021 | 13/11/2021 | £1649.56 | |
| 13/11/2021 | 20/11/2021 | £1649.56 | |
| 07/11/2020 | 14/11/2020 | £406.02 | |
| 14/11/2020 | 21/11/2020 | £406.02 | |
| 28/11/2020 | 05/12/2020 | £654.02 | |
| 05/12/2020 | 12/12/2020 | £654.02 | |
| 09/01/2021 | 16/01/2021 | £738.02 | |
| 16/01/2021 | 23/01/2021 | £738.02 | |
| 23/01/2021 | 30/01/2021 | £738.02 | |
| 13/02/2021 | 20/02/2021 | £962.02 | |
| 06/03/2021 | 13/03/2021 | £738.02 | |
| 13/03/2021 | 20/03/2021 | £738.02 | |
| 20/03/2021 | 27/03/2021 | £738.02 | |
| 27/03/2021 | 03/04/2021 | £738.02 | |
| 10/04/2021 | 17/04/2021 | £654.02 | |
| 17/04/2021 | 24/04/2021 | £654.02 | |
| 06/11/2021 | 13/11/2021 | £402.02 | |
| 13/11/2021 | 20/11/2021 | £402.02 | |
| 07/11/2020 | 14/11/2020 | £616.80 | |
| 14/11/2020 | 21/11/2020 | £616.80 | |
| 28/11/2020 | 05/12/2020 | £612.62 | |
| 05/12/2020 | 12/12/2020 | £612.62 | |
| 12/12/2020 | 19/12/2020 | £612.62 | |
| 09/01/2021 | 16/01/2021 | £612.62 | |
| 16/01/2021 | 23/01/2021 | £612.62 | |
| 23/01/2021 | 30/01/2021 | £612.62 | |
| 20/02/2021 | 27/02/2021 | £759.62 | |
| 06/03/2021 | 13/03/2021 | £619.62 | |
| 13/03/2021 | 20/03/2021 | £619.62 | |
| 10/04/2021 | 17/04/2021 | £612.62 | |
| 17/04/2021 | 24/04/2021 | £612.62 | |
| 07/11/2020 | 14/11/2020 | £429.34 | |
| 14/11/2020 | 21/11/2020 | £429.34 | |
| 05/12/2020 | 12/12/2020 | £714.66 | |
| 09/01/2021 | 16/01/2021 | £798.66 | |
| 16/01/2021 | 23/01/2021 | £798.66 | |
| 23/01/2021 | 30/01/2021 | £798.66 | |
| 06/02/2021 | 13/02/2021 | £1001.66 | |
| 13/02/2021 | 20/02/2021 | £1001.66 | |
| 20/02/2021 | 27/02/2021 | £1001.66 | |
| 06/03/2021 | 13/03/2021 | £798.66 | |
| 13/03/2021 | 20/03/2021 | £798.66 | |
| 03/04/2021 | 10/04/2021 | £798.66 | |
| 10/04/2021 | 17/04/2021 | £798.66 | |
| 17/04/2021 | 24/04/2021 | £798.66 | |
| 06/11/2021 | 13/11/2021 | £798.66 | |
| 13/11/2021 | 20/11/2021 | £798.66 | |
| 07/11/2020 | 14/11/2020 | £266.02 | |
| 14/11/2020 | 21/11/2020 | £266.02 | |
| 28/11/2020 | 05/12/2020 | £260.88 | |
| 05/12/2020 | 12/12/2020 | £260.88 | |
| 09/01/2021 | 16/01/2021 | £309.88 | |
| 16/01/2021 | 23/01/2021 | £309.88 | |
| 23/01/2021 | 30/01/2021 | £309.88 | |
| 20/02/2021 | 27/02/2021 | £358.88 | |
| 06/03/2021 | 13/03/2021 | £267.88 | |
| 13/03/2021 | 20/03/2021 | £267.88 | |
| 10/04/2021 | 17/04/2021 | £225.88 | |
| 17/04/2021 | 24/04/2021 | £225.88 | |
| 06/11/2021 | 13/11/2021 | £260.88 | |
| 13/11/2021 | 20/11/2021 | £260.88 | |
Property Location
Distance to: Ski is 150m
Distance to: Public Transport is 100m

Map
Available Facilities
Residence
Bath
Hiking Plains
Mountain Biking
Biking Plains
Sailing

Cross Country Skiing
Ice Rink
Skiarea
Snowboard
Riding
Balcony

Babycot
Dishwasher
Tv
Internet
WiFi
Microwave