Le 2100 A et B
Tignes - France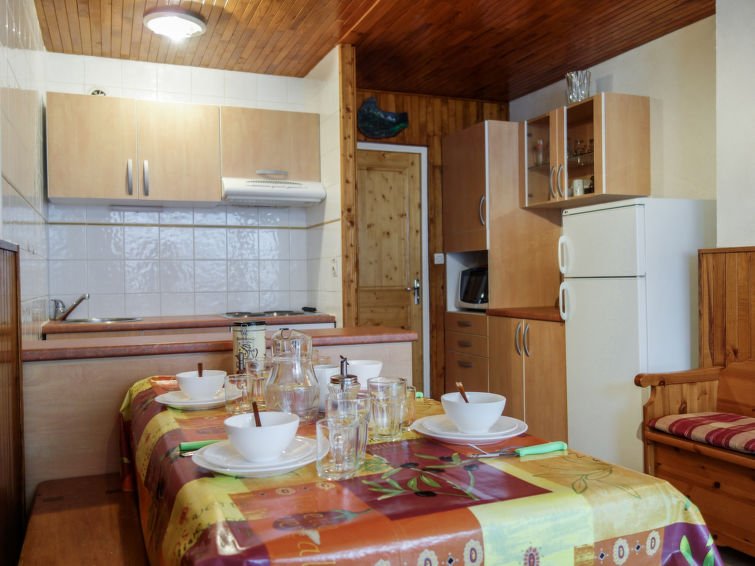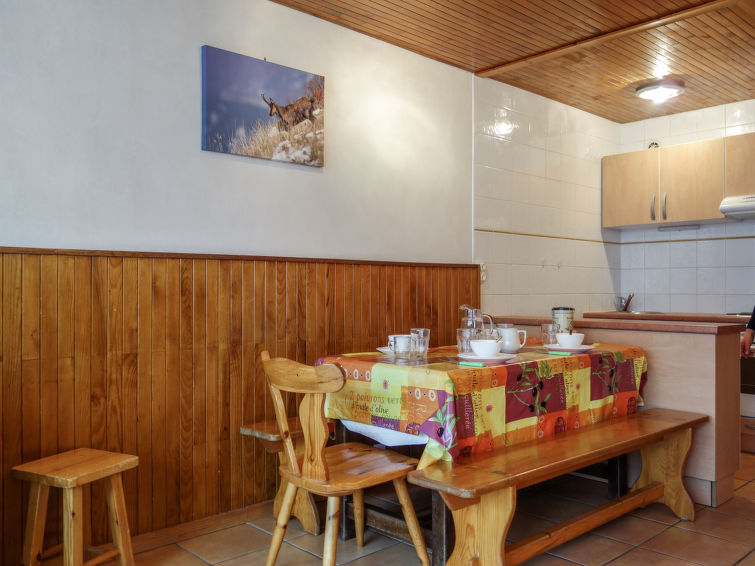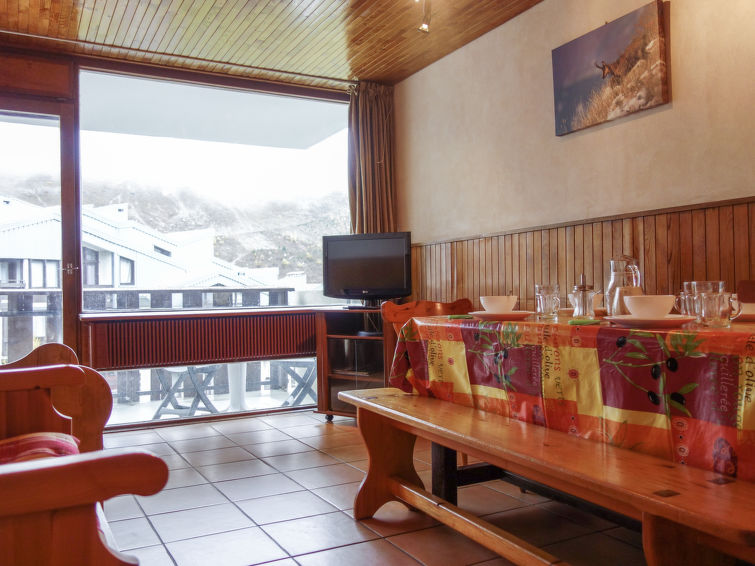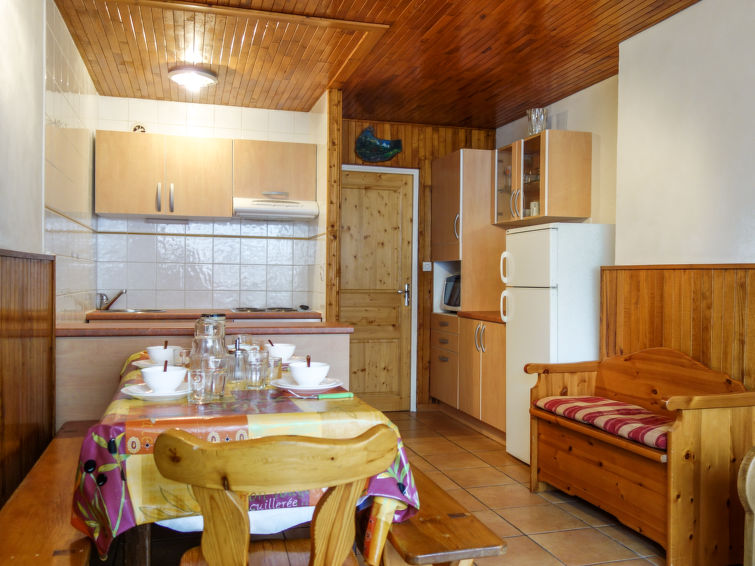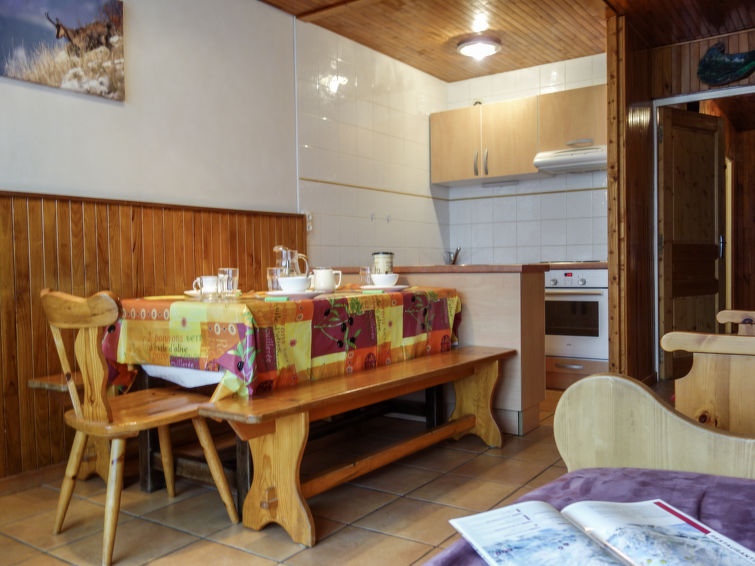 6 Guest(s)
3 Room(s)
2 Bedroom(s)
1 Bathroom(s)
Apartment
** Stars
Introduction to Le 2100 A et B
All the ski holidays on SkiGB.com are ATOL protected to provide you with confidence when picking your next ski holiday.
Tignes in France is very popular with British skiers and offers many activities additional to the fun you will have on the slopes.
This 2 star property Le 2100 A et B-Tignes has great views, a real Instagram moment!
The ski property is nicely located at just 200m from the pistes and can accommodate up to 6 guests
Le 2100 A et B-Tignes is not far from a ski and snowboard rental shop where you can pickup up your snow equipment. Order online in advance and receive up to 40% discount and save time in resort!
Ski Holiday Overview
Le 2100 A et B - ski96
Resort: Tignes
Region: Savoie - Haute Savoie - Alps
Country: France
Stars: **
Number of guests: 6
Size: 50 m²
Rooms: 3
Bedrooms: 2
Toilets: 1
Bathrooms: 1
Customer rating: 3.3 out of 5 from 4 reviews
SkiGB Property Code:
ski96
*This property is provided by our partner Interhome, a new window to their website will open.
| Arrival Date | Departure Date | 7 Nights | Book |
| --- | --- | --- | --- |
| 07/03/2020 | 14/03/2020 | £6440 | |
| 04/04/2020 | 11/04/2020 | £6440 | |
| 21/03/2020 | 28/03/2020 | £5180 | |
| 07/03/2020 | 14/03/2020 | £6440 | |
| 04/04/2020 | 11/04/2020 | £6440 | |
| 21/03/2020 | 28/03/2020 | £5180 | |
| 07/11/2020 | 14/11/2020 | £716.40 | |
| 14/11/2020 | 21/11/2020 | £716.40 | |
| 28/11/2020 | 05/12/2020 | £767.28 | |
| 16/01/2021 | 23/01/2021 | £1124.28 | |
| 23/01/2021 | 30/01/2021 | £1124.28 | |
| 06/02/2021 | 13/02/2021 | £1978.28 | |
| 13/02/2021 | 20/02/2021 | £1978.28 | |
| 20/02/2021 | 27/02/2021 | £1978.28 | |
| 06/03/2021 | 13/03/2021 | £1124.28 | |
| 27/03/2021 | 03/04/2021 | £1145.28 | |
| 10/04/2021 | 17/04/2021 | £823.28 | |
| 17/04/2021 | 24/04/2021 | £823.28 | |
| 06/11/2021 | 13/11/2021 | £767.28 | |
| 13/11/2021 | 20/11/2021 | £767.28 | |
| 07/11/2020 | 14/11/2020 | £1947.22 | |
| 14/11/2020 | 21/11/2020 | £1947.22 | |
| 21/11/2020 | 28/11/2020 | £1947.22 | |
| 28/11/2020 | 05/12/2020 | £1947.22 | |
| 02/01/2021 | 09/01/2021 | £431.28 | |
| 09/01/2021 | 16/01/2021 | £431.28 | |
| 16/01/2021 | 23/01/2021 | £431.28 | |
| 06/02/2021 | 13/02/2021 | £844.28 | |
| 13/02/2021 | 20/02/2021 | £844.28 | |
| 20/02/2021 | 27/02/2021 | £844.28 | |
| 06/03/2021 | 13/03/2021 | £501.28 | |
| 13/03/2021 | 20/03/2021 | £501.28 | |
| 20/03/2021 | 27/03/2021 | £501.28 | |
| 27/03/2021 | 03/04/2021 | £501.28 | |
| 03/04/2021 | 10/04/2021 | £501.28 | |
| 10/04/2021 | 17/04/2021 | £501.28 | |
| 17/04/2021 | 24/04/2021 | £501.28 | |
| 07/11/2020 | 14/11/2020 | £555.36 | |
| 14/11/2020 | 21/11/2020 | £555.36 | |
| 28/11/2020 | 05/12/2020 | £767.88 | |
| 05/12/2020 | 12/12/2020 | £767.88 | |
| 12/12/2020 | 19/12/2020 | £767.88 | |
| 02/01/2021 | 09/01/2021 | £550.88 | |
| 09/01/2021 | 16/01/2021 | £550.88 | |
| 16/01/2021 | 23/01/2021 | £550.88 | |
| 13/02/2021 | 20/02/2021 | £914.88 | |
| 06/03/2021 | 13/03/2021 | £753.88 | |
| 13/03/2021 | 20/03/2021 | £753.88 | |
| 20/03/2021 | 27/03/2021 | £753.88 | |
| 27/03/2021 | 03/04/2021 | £753.88 | |
| 03/04/2021 | 10/04/2021 | £753.88 | |
| 10/04/2021 | 17/04/2021 | £753.88 | |
| 17/04/2021 | 24/04/2021 | £753.88 | |
| 06/11/2021 | 13/11/2021 | £550.88 | |
| 13/11/2021 | 20/11/2021 | £550.88 | |
| 07/11/2020 | 14/11/2020 | £362.42 | |
| 14/11/2020 | 21/11/2020 | £362.42 | |
| 28/11/2020 | 05/12/2020 | £371.28 | |
| 05/12/2020 | 12/12/2020 | £371.28 | |
| 09/01/2021 | 16/01/2021 | £483.28 | |
| 16/01/2021 | 23/01/2021 | £483.28 | |
| 06/03/2021 | 13/03/2021 | £504.28 | |
| 13/03/2021 | 20/03/2021 | £504.28 | |
| 27/03/2021 | 03/04/2021 | £483.28 | |
| 10/04/2021 | 17/04/2021 | £364.28 | |
| 17/04/2021 | 24/04/2021 | £364.28 | |
| 06/11/2021 | 13/11/2021 | £364.28 | |
| 13/11/2021 | 20/11/2021 | £364.28 | |
| 07/11/2020 | 14/11/2020 | £645.56 | |
| 14/11/2020 | 21/11/2020 | £645.56 | |
| 28/11/2020 | 05/12/2020 | £592.62 | |
| 05/12/2020 | 12/12/2020 | £592.62 | |
| 09/01/2021 | 16/01/2021 | £907.62 | |
| 16/01/2021 | 23/01/2021 | £907.62 | |
| 13/02/2021 | 20/02/2021 | £1397.62 | |
| 06/03/2021 | 13/03/2021 | £893.62 | |
| 13/03/2021 | 20/03/2021 | £893.62 | |
| 27/03/2021 | 03/04/2021 | £795.62 | |
| 10/04/2021 | 17/04/2021 | £620.62 | |
| 17/04/2021 | 24/04/2021 | £620.62 | |
| 06/11/2021 | 13/11/2021 | £620.62 | |
| 13/11/2021 | 20/11/2021 | £620.62 | |
| 07/11/2020 | 14/11/2020 | £3710 | |
| 14/11/2020 | 21/11/2020 | £3710 | |
| 21/11/2020 | 28/11/2020 | £3710 | |
| 28/11/2020 | 05/12/2020 | £3710 | |
| 05/12/2020 | 12/12/2020 | £3710 | |
| 16/01/2021 | 23/01/2021 | £4200 | |
| 20/02/2021 | 27/02/2021 | £5530 | |
| 13/03/2021 | 20/03/2021 | £3850 | |
| 10/04/2021 | 17/04/2021 | £3710 | |
| 06/11/2021 | 13/11/2021 | £2380 | |
| 13/11/2021 | 20/11/2021 | £2380 | |
| 07/11/2020 | 14/11/2020 | £804.22 | |
| 14/11/2020 | 21/11/2020 | £804.22 | |
| 28/11/2020 | 05/12/2020 | £794.90 | |
| 05/12/2020 | 12/12/2020 | £794.90 | |
| 12/12/2020 | 19/12/2020 | £794.90 | |
| 16/01/2021 | 23/01/2021 | £794.90 | |
| 23/01/2021 | 30/01/2021 | £794.90 | |
| 06/02/2021 | 13/02/2021 | £1165.90 | |
| 13/02/2021 | 20/02/2021 | £1165.90 | |
| 20/02/2021 | 27/02/2021 | £1165.90 | |
| 06/03/2021 | 13/03/2021 | £794.90 | |
| 27/03/2021 | 03/04/2021 | £794.90 | |
| 10/04/2021 | 17/04/2021 | £682.90 | |
| 17/04/2021 | 24/04/2021 | £682.90 | |
| 07/11/2020 | 14/11/2020 | £6720 | |
| 14/11/2020 | 21/11/2020 | £6720 | |
| 28/11/2020 | 05/12/2020 | £6650 | |
| 05/12/2020 | 12/12/2020 | £6650 | |
| 09/01/2021 | 16/01/2021 | £5810 | |
| 16/01/2021 | 23/01/2021 | £5810 | |
| 30/01/2021 | 06/02/2021 | £7210 | |
| 27/02/2021 | 06/03/2021 | £7210 | |
| 06/03/2021 | 13/03/2021 | £7210 | |
| 13/03/2021 | 20/03/2021 | £7210 | |
| 20/03/2021 | 27/03/2021 | £7210 | |
| 27/03/2021 | 03/04/2021 | £7210 | |
| 10/04/2021 | 17/04/2021 | £5810 | |
| 17/04/2021 | 24/04/2021 | £5810 | |
| 06/11/2021 | 13/11/2021 | £6650 | |
| 13/11/2021 | 20/11/2021 | £6650 | |
| 07/11/2020 | 14/11/2020 | £829.28 | |
| 14/11/2020 | 21/11/2020 | £829.28 | |
| 28/11/2020 | 05/12/2020 | £1896.22 | |
| 05/12/2020 | 12/12/2020 | £1896.22 | |
| 09/01/2021 | 16/01/2021 | £2015.22 | |
| 16/01/2021 | 23/01/2021 | £2015.22 | |
| 20/02/2021 | 27/02/2021 | £2708.22 | |
| 06/03/2021 | 13/03/2021 | £2204.22 | |
| 13/03/2021 | 20/03/2021 | £2204.22 | |
| 20/03/2021 | 27/03/2021 | £2204.22 | |
| 27/03/2021 | 03/04/2021 | £2204.22 | |
| 10/04/2021 | 17/04/2021 | £2057.22 | |
| 17/04/2021 | 24/04/2021 | £2057.22 | |
| 06/11/2021 | 13/11/2021 | £1071.52 | |
| 13/11/2021 | 20/11/2021 | £1071.52 | |
| 07/11/2020 | 14/11/2020 | £298.74 | |
| 14/11/2020 | 21/11/2020 | £298.74 | |
| 28/11/2020 | 05/12/2020 | £329.08 | |
| 05/12/2020 | 12/12/2020 | £329.08 | |
| 09/01/2021 | 16/01/2021 | £399.08 | |
| 23/01/2021 | 30/01/2021 | £469.08 | |
| 13/02/2021 | 20/02/2021 | £742.08 | |
| 13/03/2021 | 20/03/2021 | £469.08 | |
| 27/03/2021 | 03/04/2021 | £539.08 | |
| 03/04/2021 | 10/04/2021 | £539.08 | |
| 17/04/2021 | 24/04/2021 | £399.08 | |
| 06/11/2021 | 13/11/2021 | £329.08 | |
| 13/11/2021 | 20/11/2021 | £329.08 | |
| 20/11/2021 | 27/11/2021 | £329.08 | |
| 27/11/2021 | 04/12/2021 | £329.08 | |
| 04/12/2021 | 11/12/2021 | £329.08 | |
| 25/12/2021 | 01/01/2022 | £742.08 | |
| 08/01/2022 | 15/01/2022 | £399.08 | |
| 22/01/2022 | 29/01/2022 | £469.08 | |
| 12/02/2022 | 19/02/2022 | £742.08 | |
| 12/03/2022 | 19/03/2022 | £469.08 | |
| 26/03/2022 | 02/04/2022 | £539.08 | |
| 02/04/2022 | 09/04/2022 | £539.08 | |
| 16/04/2022 | 23/04/2022 | £399.08 | |
| 05/11/2022 | 12/11/2022 | £329.08 | |
| 12/11/2022 | 19/11/2022 | £329.08 | |
| 07/11/2020 | 14/11/2020 | £420.86 | |
| 14/11/2020 | 21/11/2020 | £420.86 | |
| 07/11/2020 | 14/11/2020 | £426.22 | |
| 14/11/2020 | 21/11/2020 | £426.22 | |
| 28/11/2020 | 05/12/2020 | £444.90 | |
| 05/12/2020 | 12/12/2020 | £444.90 | |
| 09/01/2021 | 16/01/2021 | £493.90 | |
| 16/01/2021 | 23/01/2021 | £493.90 | |
| 23/01/2021 | 30/01/2021 | £493.90 | |
| 20/02/2021 | 27/02/2021 | £570.90 | |
| 06/03/2021 | 13/03/2021 | £493.90 | |
| 13/03/2021 | 20/03/2021 | £493.90 | |
| 27/03/2021 | 03/04/2021 | £444.90 | |
| 03/04/2021 | 10/04/2021 | £444.90 | |
| 10/04/2021 | 17/04/2021 | £444.90 | |
| 17/04/2021 | 24/04/2021 | £444.90 | |
| 06/11/2021 | 13/11/2021 | £423.90 | |
| 13/11/2021 | 20/11/2021 | £423.90 | |
| 07/11/2020 | 14/11/2020 | £461.98 | |
| 14/11/2020 | 21/11/2020 | £461.98 | |
| 28/11/2020 | 05/12/2020 | £458.76 | |
| 05/12/2020 | 12/12/2020 | £458.76 | |
| 09/01/2021 | 16/01/2021 | £528.76 | |
| 16/01/2021 | 23/01/2021 | £528.76 | |
| 23/01/2021 | 30/01/2021 | £528.76 | |
| 20/02/2021 | 27/02/2021 | £605.76 | |
| 06/03/2021 | 13/03/2021 | £500.76 | |
| 13/03/2021 | 20/03/2021 | £500.76 | |
| 10/04/2021 | 17/04/2021 | £416.76 | |
| 17/04/2021 | 24/04/2021 | £416.76 | |
| 06/11/2021 | 13/11/2021 | £430.76 | |
| 13/11/2021 | 20/11/2021 | £430.76 | |
| 07/11/2020 | 14/11/2020 | £1844.60 | |
| 14/11/2020 | 21/11/2020 | £1844.60 | |
| 21/11/2020 | 28/11/2020 | £1844.60 | |
| 28/11/2020 | 05/12/2020 | £1844.60 | |
| 05/12/2020 | 12/12/2020 | £1844.60 | |
| 09/01/2021 | 16/01/2021 | £884.32 | |
| 16/01/2021 | 23/01/2021 | £884.32 | |
| 23/01/2021 | 30/01/2021 | £884.32 | |
| 06/02/2021 | 13/02/2021 | £1080.32 | |
| 13/02/2021 | 20/02/2021 | £1080.32 | |
| 20/02/2021 | 27/02/2021 | £1080.32 | |
| 06/03/2021 | 13/03/2021 | £877.32 | |
| 13/03/2021 | 20/03/2021 | £877.32 | |
| 03/04/2021 | 10/04/2021 | £877.32 | |
| 17/04/2021 | 24/04/2021 | £7210 | |
| 07/11/2020 | 14/11/2020 | £617.56 | |
| 14/11/2020 | 21/11/2020 | £617.56 | |
| 28/11/2020 | 05/12/2020 | £606.62 | |
| 05/12/2020 | 12/12/2020 | £606.62 | |
| 09/01/2021 | 16/01/2021 | £697.62 | |
| 16/01/2021 | 23/01/2021 | £697.62 | |
| 20/02/2021 | 27/02/2021 | £879.62 | |
| 06/03/2021 | 13/03/2021 | £697.62 | |
| 20/03/2021 | 27/03/2021 | £613.62 | |
| 27/03/2021 | 03/04/2021 | £613.62 | |
| 03/04/2021 | 10/04/2021 | £613.62 | |
| 10/04/2021 | 17/04/2021 | £613.62 | |
| 17/04/2021 | 24/04/2021 | £613.62 | |
| 06/11/2021 | 13/11/2021 | £473.62 | |
| 13/11/2021 | 20/11/2021 | £473.62 | |
| 07/11/2020 | 14/11/2020 | £301.78 | |
| 14/11/2020 | 21/11/2020 | £301.78 | |
| 28/11/2020 | 05/12/2020 | £338.88 | |
| 05/12/2020 | 12/12/2020 | £338.88 | |
| 09/01/2021 | 16/01/2021 | £387.88 | |
| 16/01/2021 | 23/01/2021 | £387.88 | |
| 23/01/2021 | 30/01/2021 | £387.88 | |
| 13/02/2021 | 20/02/2021 | £499.88 | |
| 06/03/2021 | 13/03/2021 | £394.88 | |
| 13/03/2021 | 20/03/2021 | £394.88 | |
| 20/03/2021 | 27/03/2021 | £394.88 | |
| 27/03/2021 | 03/04/2021 | £394.88 | |
| 10/04/2021 | 17/04/2021 | £338.88 | |
| 17/04/2021 | 24/04/2021 | £338.88 | |
| 06/11/2021 | 13/11/2021 | £296.88 | |
| 13/11/2021 | 20/11/2021 | £296.88 | |
| 07/11/2020 | 14/11/2020 | £391.20 | |
| 14/11/2020 | 21/11/2020 | £391.20 | |
| 28/11/2020 | 05/12/2020 | £385.88 | |
| 05/12/2020 | 12/12/2020 | £385.88 | |
| 12/12/2020 | 19/12/2020 | £385.88 | |
| 09/01/2021 | 16/01/2021 | £385.88 | |
| 16/01/2021 | 23/01/2021 | £385.88 | |
| 23/01/2021 | 30/01/2021 | £385.88 | |
| 20/02/2021 | 27/02/2021 | £483.88 | |
| 06/03/2021 | 13/03/2021 | £392.88 | |
| 13/03/2021 | 20/03/2021 | £392.88 | |
| 10/04/2021 | 17/04/2021 | £385.88 | |
| 17/04/2021 | 24/04/2021 | £385.88 | |
| 07/11/2020 | 14/11/2020 | £523.46 | |
| 14/11/2020 | 21/11/2020 | £523.46 | |
| 05/12/2020 | 12/12/2020 | £8400 | |
| 09/01/2021 | 16/01/2021 | £8890 | |
| 16/01/2021 | 23/01/2021 | £8890 | |
| 23/01/2021 | 30/01/2021 | £8890 | |
| 20/02/2021 | 27/02/2021 | £14210 | |
| 06/03/2021 | 13/03/2021 | £9170 | |
| 13/03/2021 | 20/03/2021 | £9170 | |
| 20/03/2021 | 27/03/2021 | £9170 | |
| 27/03/2021 | 03/04/2021 | £9170 | |
| 03/04/2021 | 10/04/2021 | £9170 | |
| 10/04/2021 | 17/04/2021 | £9170 | |
| 17/04/2021 | 24/04/2021 | £9170 | |
| 06/11/2021 | 13/11/2021 | £9170 | |
| 13/11/2021 | 20/11/2021 | £9170 | |
| 07/11/2020 | 14/11/2020 | £2030.02 | |
| 14/11/2020 | 21/11/2020 | £2030.02 | |
| 28/11/2020 | 05/12/2020 | £2016.52 | |
| 05/12/2020 | 12/12/2020 | £2016.52 | |
| 09/01/2021 | 16/01/2021 | £2065.52 | |
| 16/01/2021 | 23/01/2021 | £2065.52 | |
| 23/01/2021 | 30/01/2021 | £2065.52 | |
| 20/02/2021 | 27/02/2021 | £2954.52 | |
| 06/03/2021 | 13/03/2021 | £1946.52 | |
| 13/03/2021 | 20/03/2021 | £1946.52 | |
| 10/04/2021 | 17/04/2021 | £1386.52 | |
| 17/04/2021 | 24/04/2021 | £1386.52 | |
| 06/11/2021 | 13/11/2021 | £1435.52 | |
| 13/11/2021 | 20/11/2021 | £1435.52 | |
| 07/11/2020 | 14/11/2020 | £763.02 | |
| 14/11/2020 | 21/11/2020 | £763.02 | |
| 28/11/2020 | 05/12/2020 | £1295.52 | |
| 05/12/2020 | 12/12/2020 | £1295.52 | |
| 09/01/2021 | 16/01/2021 | £1547.52 | |
| 06/03/2021 | 13/03/2021 | £1764.52 | |
| 13/03/2021 | 20/03/2021 | £1764.52 | |
| 20/03/2021 | 27/03/2021 | £1764.52 | |
| 27/03/2021 | 03/04/2021 | £1764.52 | |
| 10/04/2021 | 17/04/2021 | £756.52 | |
| 17/04/2021 | 24/04/2021 | £756.52 | |
| 06/11/2021 | 13/11/2021 | £756.52 | |
| 13/11/2021 | 20/11/2021 | £756.52 | |
| 27/11/2021 | 04/12/2021 | £1295.52 | |
| 04/12/2021 | 11/12/2021 | £1295.52 | |
| 08/01/2022 | 15/01/2022 | £1547.52 | |
| 05/02/2022 | 12/02/2022 | £2268.52 | |
| 05/03/2022 | 12/03/2022 | £1764.52 | |
| 19/03/2022 | 26/03/2022 | £1589.52 | |
| 26/03/2022 | 02/04/2022 | £1589.52 | |
| 02/04/2022 | 09/04/2022 | £1589.52 | |
| 09/04/2022 | 16/04/2022 | £1589.52 | |
| 05/11/2022 | 12/11/2022 | £756.52 | |
| 12/11/2022 | 19/11/2022 | £756.52 | |
Property Location
Distance to: Ski is 150m

Map
Available Facilities
Bath
Non Smoking
Hiking Plains
Mountain Biking
Biking Plains
Sailing
Cross Country Skiing

Ice Rink
Skiarea
Snowboard
Riding
Elevator
Balcony

Babycot
Tv
Internet
WiFi
Microwave
Oven