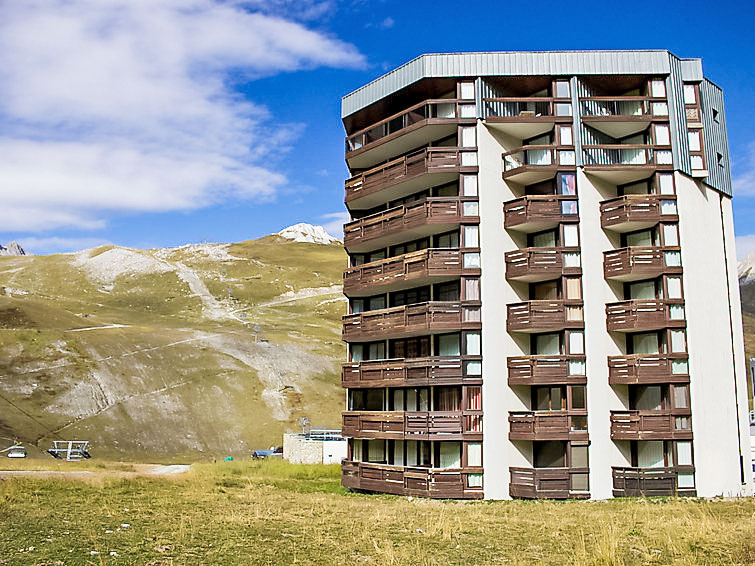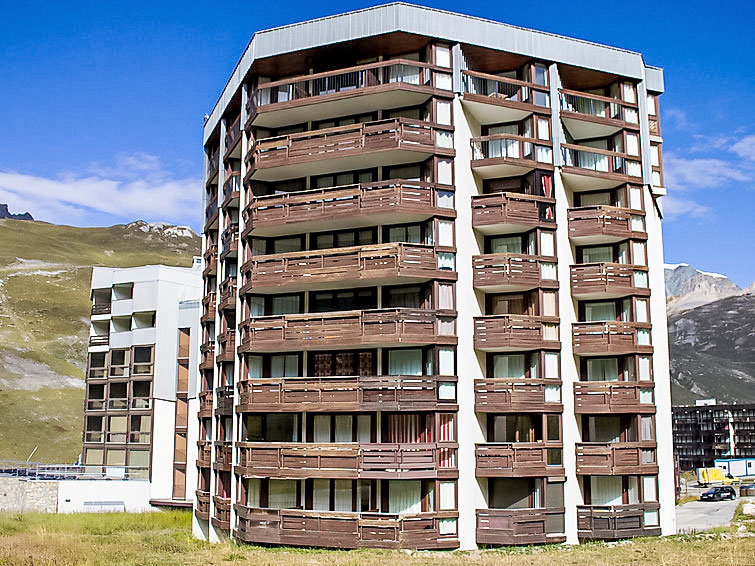 4 Guest(s)
1 Room(s)
1 Bedroom(s)
1 Bathroom(s)
Apartment
*** Stars
Introduction to Le Borsat
When looking for ski accommodation for your holiday you should try and pick the ski resort most suitable for your trip.
Tignes in France is loved by the British Skier so much it is often included in yearly industry polls, you will love it!
This 3 star property Le Borsat-Tignes has some stunning views, a nice bonus.
At only 50m from the pistes this ski apartment is nicely located and can sleep up to 4 guests
Le Borsat-Tignes is closely located to a ski and snowboard rental shop, which is handy! You can also pre-order your equipment online in advance and receive up to 40% discount!
Ski Holiday Overview
Le Borsat - ski106
Resort: Tignes
Region: Savoie - Haute Savoie - Alps
Country: France
Stars: ***
Number of guests: 4
Size: 27 m²
Rooms: 1
Bedrooms: 1
Toilets: 1
Bathrooms: 1
Customer rating: 3.6 out of 5 from 5 reviews
SkiGB Property Code:
ski106
*This property is provided by our partner Interhome, a new window to their website will open.
| Arrival Date | Departure Date | 7 Nights | Book |
| --- | --- | --- | --- |
| 07/11/2020 | 14/11/2020 | £1845.68 | |
| 14/11/2020 | 21/11/2020 | £1845.68 | |
| 28/11/2020 | 05/12/2020 | £1831.58 | |
| 05/12/2020 | 12/12/2020 | £1831.58 | |
| 09/01/2021 | 16/01/2021 | £1663.58 | |
| 16/01/2021 | 23/01/2021 | £1663.58 | |
| 30/01/2021 | 06/02/2021 | £2251.58 | |
| 13/02/2021 | 20/02/2021 | £2839.58 | |
| 27/02/2021 | 06/03/2021 | £1957.58 | |
| 06/03/2021 | 13/03/2021 | £1957.58 | |
| 13/03/2021 | 20/03/2021 | £1957.58 | |
| 20/03/2021 | 27/03/2021 | £1957.58 | |
| 27/03/2021 | 03/04/2021 | £1957.58 | |
| 10/04/2021 | 17/04/2021 | £1327.58 | |
| 17/04/2021 | 24/04/2021 | £1327.58 | |
| 06/11/2021 | 13/11/2021 | £1495.58 | |
| 13/11/2021 | 20/11/2021 | £1495.58 | |
| 07/11/2020 | 14/11/2020 | £485.36 | |
| 14/11/2020 | 21/11/2020 | £485.36 | |
| 28/11/2020 | 05/12/2020 | £480.88 | |
| 05/12/2020 | 12/12/2020 | £480.88 | |
| 09/01/2021 | 16/01/2021 | £592.88 | |
| 23/01/2021 | 30/01/2021 | £697.88 | |
| 13/02/2021 | 20/02/2021 | £1124.88 | |
| 13/03/2021 | 20/03/2021 | £697.88 | |
| 27/03/2021 | 03/04/2021 | £802.88 | |
| 03/04/2021 | 10/04/2021 | £802.88 | |
| 17/04/2021 | 24/04/2021 | £592.88 | |
| 06/11/2021 | 13/11/2021 | £480.88 | |
| 13/11/2021 | 20/11/2021 | £480.88 | |
| 07/11/2020 | 14/11/2020 | £485.36 | |
| 14/11/2020 | 21/11/2020 | £485.36 | |
| 28/11/2020 | 05/12/2020 | £480.88 | |
| 05/12/2020 | 12/12/2020 | £480.88 | |
| 09/01/2021 | 16/01/2021 | £592.88 | |
| 23/01/2021 | 30/01/2021 | £697.88 | |
| 13/02/2021 | 20/02/2021 | £1124.88 | |
| 13/03/2021 | 20/03/2021 | £697.88 | |
| 27/03/2021 | 03/04/2021 | £802.88 | |
| 03/04/2021 | 10/04/2021 | £802.88 | |
| 17/04/2021 | 24/04/2021 | £592.88 | |
| 06/11/2021 | 13/11/2021 | £480.88 | |
| 13/11/2021 | 20/11/2021 | £480.88 | |
| 07/11/2020 | 14/11/2020 | £485.36 | |
| 14/11/2020 | 21/11/2020 | £485.36 | |
| 28/11/2020 | 05/12/2020 | £480.88 | |
| 05/12/2020 | 12/12/2020 | £480.88 | |
| 09/01/2021 | 16/01/2021 | £592.88 | |
| 23/01/2021 | 30/01/2021 | £697.88 | |
| 13/02/2021 | 20/02/2021 | £1124.88 | |
| 13/03/2021 | 20/03/2021 | £697.88 | |
| 27/03/2021 | 03/04/2021 | £802.88 | |
| 03/04/2021 | 10/04/2021 | £802.88 | |
| 17/04/2021 | 24/04/2021 | £592.88 | |
| 06/11/2021 | 13/11/2021 | £480.88 | |
| 13/11/2021 | 20/11/2021 | £480.88 | |
| 07/11/2020 | 14/11/2020 | £5040 | |
| 14/11/2020 | 21/11/2020 | £5040 | |
| 28/11/2020 | 05/12/2020 | £597.90 | |
| 05/12/2020 | 12/12/2020 | £597.90 | |
| 09/01/2021 | 16/01/2021 | £695.90 | |
| 16/01/2021 | 23/01/2021 | £695.90 | |
| 20/02/2021 | 27/02/2021 | £926.90 | |
| 06/03/2021 | 13/03/2021 | £681.90 | |
| 13/03/2021 | 20/03/2021 | £681.90 | |
| 20/03/2021 | 27/03/2021 | £681.90 | |
| 27/03/2021 | 03/04/2021 | £681.90 | |
| 10/04/2021 | 17/04/2021 | £646.90 | |
| 17/04/2021 | 24/04/2021 | £646.90 | |
| 06/11/2021 | 13/11/2021 | £490.16 | |
| 13/11/2021 | 20/11/2021 | £490.16 | |
| 07/11/2020 | 14/11/2020 | £6790 | |
| 14/11/2020 | 21/11/2020 | £6790 | |
| 28/11/2020 | 05/12/2020 | £807.18 | |
| 05/12/2020 | 12/12/2020 | £807.18 | |
| 09/01/2021 | 16/01/2021 | £940.18 | |
| 16/01/2021 | 23/01/2021 | £940.18 | |
| 20/02/2021 | 27/02/2021 | £1255.18 | |
| 06/03/2021 | 13/03/2021 | £919.18 | |
| 13/03/2021 | 20/03/2021 | £919.18 | |
| 20/03/2021 | 27/03/2021 | £919.18 | |
| 27/03/2021 | 03/04/2021 | £919.18 | |
| 10/04/2021 | 17/04/2021 | £870.18 | |
| 17/04/2021 | 24/04/2021 | £870.18 | |
| 06/11/2021 | 13/11/2021 | £626.90 | |
| 13/11/2021 | 20/11/2021 | £626.90 | |
| 07/11/2020 | 14/11/2020 | £763.02 | |
| 14/11/2020 | 21/11/2020 | £763.02 | |
| 28/11/2020 | 05/12/2020 | £1295.52 | |
| 05/12/2020 | 12/12/2020 | £1295.52 | |
| 09/01/2021 | 16/01/2021 | £1547.52 | |
| 06/03/2021 | 13/03/2021 | £1764.52 | |
| 13/03/2021 | 20/03/2021 | £1764.52 | |
| 20/03/2021 | 27/03/2021 | £1764.52 | |
| 27/03/2021 | 03/04/2021 | £1764.52 | |
| 10/04/2021 | 17/04/2021 | £756.52 | |
| 17/04/2021 | 24/04/2021 | £756.52 | |
| 06/11/2021 | 13/11/2021 | £756.52 | |
| 13/11/2021 | 20/11/2021 | £756.52 | |
| 27/11/2021 | 04/12/2021 | £1295.52 | |
| 04/12/2021 | 11/12/2021 | £1295.52 | |
| 08/01/2022 | 15/01/2022 | £1547.52 | |
| 05/02/2022 | 12/02/2022 | £2268.52 | |
| 05/03/2022 | 12/03/2022 | £1764.52 | |
| 19/03/2022 | 26/03/2022 | £1589.52 | |
| 26/03/2022 | 02/04/2022 | £1589.52 | |
| 02/04/2022 | 09/04/2022 | £1589.52 | |
| 09/04/2022 | 16/04/2022 | £1589.52 | |
| 05/11/2022 | 12/11/2022 | £756.52 | |
| 12/11/2022 | 19/11/2022 | £756.52 | |
| 07/11/2020 | 14/11/2020 | £325.92 | |
| 14/11/2020 | 21/11/2020 | £325.92 | |
| 28/11/2020 | 05/12/2020 | £328.08 | |
| 05/12/2020 | 12/12/2020 | £328.08 | |
| 09/01/2021 | 16/01/2021 | £398.08 | |
| 23/01/2021 | 30/01/2021 | £454.08 | |
| 13/02/2021 | 20/02/2021 | £741.08 | |
| 06/03/2021 | 13/03/2021 | £531.08 | |
| 20/03/2021 | 27/03/2021 | £454.08 | |
| 27/03/2021 | 03/04/2021 | £454.08 | |
| 17/04/2021 | 24/04/2021 | £398.08 | |
| 06/11/2021 | 13/11/2021 | £328.08 | |
| 13/11/2021 | 20/11/2021 | £328.08 | |
| 07/11/2020 | 14/11/2020 | £1011.90 | |
| 14/11/2020 | 21/11/2020 | £1011.90 | |
| 28/11/2020 | 05/12/2020 | £1008.56 | |
| 05/12/2020 | 12/12/2020 | £1008.56 | |
| 09/01/2021 | 16/01/2021 | £1176.56 | |
| 16/01/2021 | 23/01/2021 | £1176.56 | |
| 13/02/2021 | 20/02/2021 | £1890.56 | |
| 20/02/2021 | 27/02/2021 | £1890.56 | |
| 06/03/2021 | 13/03/2021 | £1463.56 | |
| 13/03/2021 | 20/03/2021 | £1463.56 | |
| 27/03/2021 | 03/04/2021 | £1085.56 | |
| 03/04/2021 | 10/04/2021 | £1085.56 | |
| 10/04/2021 | 17/04/2021 | £1085.56 | |
| 17/04/2021 | 24/04/2021 | £1085.56 | |
| 06/11/2021 | 13/11/2021 | £924.56 | |
| 13/11/2021 | 20/11/2021 | £924.56 | |
| 07/11/2020 | 14/11/2020 | £650.98 | |
| 14/11/2020 | 21/11/2020 | £650.98 | |
| 28/11/2020 | 05/12/2020 | £647.76 | |
| 05/12/2020 | 12/12/2020 | £647.76 | |
| 09/01/2021 | 16/01/2021 | £640.76 | |
| 16/01/2021 | 23/01/2021 | £640.76 | |
| 20/02/2021 | 27/02/2021 | £1046.76 | |
| 06/03/2021 | 13/03/2021 | £717.76 | |
| 20/03/2021 | 27/03/2021 | £647.76 | |
| 27/03/2021 | 03/04/2021 | £647.76 | |
| 03/04/2021 | 10/04/2021 | £647.76 | |
| 10/04/2021 | 17/04/2021 | £647.76 | |
| 17/04/2021 | 24/04/2021 | £647.76 | |
| 06/11/2021 | 13/11/2021 | £514.76 | |
| 13/11/2021 | 20/11/2021 | £514.76 | |
| 07/11/2020 | 14/11/2020 | £1303.56 | |
| 14/11/2020 | 21/11/2020 | £1303.56 | |
| 28/11/2020 | 05/12/2020 | £1335.54 | |
| 05/12/2020 | 12/12/2020 | £1335.54 | |
| 09/01/2021 | 16/01/2021 | £1601.54 | |
| 23/01/2021 | 30/01/2021 | £1867.54 | |
| 13/02/2021 | 20/02/2021 | £2917.54 | |
| 13/03/2021 | 20/03/2021 | £1867.54 | |
| 27/03/2021 | 03/04/2021 | £2126.54 | |
| 03/04/2021 | 10/04/2021 | £2126.54 | |
| 17/04/2021 | 24/04/2021 | £1601.54 | |
| 07/11/2020 | 14/11/2020 | £401.76 | |
| 14/11/2020 | 21/11/2020 | £401.76 | |
| 28/11/2020 | 05/12/2020 | £384.06 | |
| 05/12/2020 | 12/12/2020 | £384.06 | |
| 16/01/2021 | 23/01/2021 | £412.06 | |
| 13/02/2021 | 20/02/2021 | £846.06 | |
| 03/04/2021 | 10/04/2021 | £384.06 | |
| 10/04/2021 | 17/04/2021 | £384.06 | |
| 17/04/2021 | 24/04/2021 | £384.06 | |
| 06/11/2021 | 13/11/2021 | £398.06 | |
| 13/11/2021 | 20/11/2021 | £398.06 | |
| 27/11/2021 | 04/12/2021 | £384.06 | |
| 04/12/2021 | 11/12/2021 | £384.06 | |
| 25/12/2021 | 01/01/2022 | £692.06 | |
| 15/01/2022 | 22/01/2022 | £412.06 | |
| 12/02/2022 | 19/02/2022 | £846.06 | |
| 02/04/2022 | 09/04/2022 | £384.06 | |
| 09/04/2022 | 16/04/2022 | £384.06 | |
| 16/04/2022 | 23/04/2022 | £384.06 | |
| 05/11/2022 | 12/11/2022 | £398.06 | |
| 12/11/2022 | 19/11/2022 | £398.06 | |
| 07/11/2020 | 14/11/2020 | £361.74 | |
| 14/11/2020 | 21/11/2020 | £361.74 | |
| 28/11/2020 | 05/12/2020 | £462.08 | |
| 05/12/2020 | 12/12/2020 | £462.08 | |
| 09/01/2021 | 16/01/2021 | £539.08 | |
| 23/01/2021 | 30/01/2021 | £616.08 | |
| 13/02/2021 | 20/02/2021 | £931.08 | |
| 13/03/2021 | 20/03/2021 | £616.08 | |
| 27/03/2021 | 03/04/2021 | £700.08 | |
| 03/04/2021 | 10/04/2021 | £700.08 | |
| 10/04/2021 | 17/04/2021 | £700.08 | |
| 06/11/2021 | 13/11/2021 | £399.08 | |
| 13/11/2021 | 20/11/2021 | £399.08 | |
| 27/11/2021 | 04/12/2021 | £462.08 | |
| 04/12/2021 | 11/12/2021 | £462.08 | |
| 25/12/2021 | 01/01/2022 | £931.08 | |
| 08/01/2022 | 15/01/2022 | £539.08 | |
| 22/01/2022 | 29/01/2022 | £616.08 | |
| 12/02/2022 | 19/02/2022 | £931.08 | |
| 12/03/2022 | 19/03/2022 | £616.08 | |
| 26/03/2022 | 02/04/2022 | £700.08 | |
| 02/04/2022 | 09/04/2022 | £700.08 | |
| 09/04/2022 | 16/04/2022 | £700.08 | |
| 05/11/2022 | 12/11/2022 | £399.08 | |
| 12/11/2022 | 19/11/2022 | £399.08 | |
| 07/11/2020 | 14/11/2020 | £903.06 | |
| 14/11/2020 | 21/11/2020 | £903.06 | |
| 07/11/2020 | 14/11/2020 | £420.86 | |
| 14/11/2020 | 21/11/2020 | £420.86 | |
| 07/11/2020 | 14/11/2020 | £7910 | |
| 14/11/2020 | 21/11/2020 | £7910 | |
| 28/11/2020 | 05/12/2020 | £782.64 | |
| 12/12/2020 | 19/12/2020 | £824.64 | |
| 09/01/2021 | 16/01/2021 | £873.64 | |
| 16/01/2021 | 23/01/2021 | £873.64 | |
| 06/02/2021 | 13/02/2021 | £1216.64 | |
| 13/02/2021 | 20/02/2021 | £1216.64 | |
| 20/02/2021 | 27/02/2021 | £1216.64 | |
| 06/03/2021 | 13/03/2021 | £873.64 | |
| 13/03/2021 | 20/03/2021 | £873.64 | |
| 20/03/2021 | 27/03/2021 | £873.64 | |
| 27/03/2021 | 03/04/2021 | £873.64 | |
| 03/04/2021 | 10/04/2021 | £873.64 | |
| 10/04/2021 | 17/04/2021 | £873.64 | |
| 17/04/2021 | 24/04/2021 | £873.64 | |
| 06/11/2021 | 13/11/2021 | £628.64 | |
| 13/11/2021 | 20/11/2021 | £628.64 | |
| 07/11/2020 | 14/11/2020 | £811.22 | |
| 14/11/2020 | 21/11/2020 | £811.22 | |
| 28/11/2020 | 05/12/2020 | £801.90 | |
| 05/12/2020 | 12/12/2020 | £801.90 | |
| 09/01/2021 | 16/01/2021 | £955.90 | |
| 16/01/2021 | 23/01/2021 | £955.90 | |
| 20/02/2021 | 27/02/2021 | £1326.90 | |
| 06/03/2021 | 13/03/2021 | £913.90 | |
| 13/03/2021 | 20/03/2021 | £913.90 | |
| 20/03/2021 | 27/03/2021 | £913.90 | |
| 27/03/2021 | 03/04/2021 | £913.90 | |
| 03/04/2021 | 10/04/2021 | £913.90 | |
| 10/04/2021 | 17/04/2021 | £913.90 | |
| 17/04/2021 | 24/04/2021 | £913.90 | |
| 06/11/2021 | 13/11/2021 | £591.90 | |
| 13/11/2021 | 20/11/2021 | £591.90 | |
| 14/11/2020 | 21/11/2020 | £2044.16 | |
| 21/11/2020 | 28/11/2020 | £2044.16 | |
| 28/11/2020 | 05/12/2020 | £2044.16 | |
| 05/12/2020 | 12/12/2020 | £2044.16 | |
| 09/01/2021 | 16/01/2021 | £451.96 | |
| 16/01/2021 | 23/01/2021 | £451.96 | |
| 23/01/2021 | 30/01/2021 | £451.96 | |
| 06/02/2021 | 13/02/2021 | £836.96 | |
| 13/02/2021 | 20/02/2021 | £836.96 | |
| 20/02/2021 | 27/02/2021 | £836.96 | |
| 13/03/2021 | 20/03/2021 | £1924.34 | |
| 20/03/2021 | 27/03/2021 | £1924.34 | |
| 27/03/2021 | 03/04/2021 | £1924.34 | |
| 10/04/2021 | 17/04/2021 | £1776.12 | |
| 17/04/2021 | 24/04/2021 | £1776.12 | |
| 06/11/2021 | 13/11/2021 | £1776.12 | |
| 13/11/2021 | 20/11/2021 | £1776.12 | |
| 07/11/2020 | 14/11/2020 | £4690 | |
| 14/11/2020 | 21/11/2020 | £4690 | |
| 28/11/2020 | 05/12/2020 | £6300 | |
| 05/12/2020 | 12/12/2020 | £6300 | |
| 09/01/2021 | 16/01/2021 | £6300 | |
| 16/01/2021 | 23/01/2021 | £6300 | |
| 23/01/2021 | 30/01/2021 | £6300 | |
| 06/02/2021 | 13/02/2021 | £11760 | |
| 13/02/2021 | 20/02/2021 | £11760 | |
| 27/02/2021 | 06/03/2021 | £6300 | |
| 06/03/2021 | 13/03/2021 | £6300 | |
| 13/03/2021 | 20/03/2021 | £6300 | |
| 20/03/2021 | 27/03/2021 | £6300 | |
| 27/03/2021 | 03/04/2021 | £6300 | |
| 10/04/2021 | 17/04/2021 | £4200 | |
| 17/04/2021 | 24/04/2021 | £4200 | |
| 06/11/2021 | 13/11/2021 | £4200 | |
| 13/11/2021 | 20/11/2021 | £4200 | |
| 07/11/2020 | 14/11/2020 | £385.02 | |
| 14/11/2020 | 21/11/2020 | £385.02 | |
| 28/11/2020 | 05/12/2020 | £379.88 | |
| 05/12/2020 | 12/12/2020 | £379.88 | |
| 09/01/2021 | 16/01/2021 | £414.88 | |
| 16/01/2021 | 23/01/2021 | £414.88 | |
| 06/03/2021 | 13/03/2021 | £414.88 | |
| 13/03/2021 | 20/03/2021 | £414.88 | |
| 27/03/2021 | 03/04/2021 | £379.88 | |
| 03/04/2021 | 10/04/2021 | £379.88 | |
| 10/04/2021 | 17/04/2021 | £379.88 | |
| 17/04/2021 | 24/04/2021 | £379.88 | |
| 06/11/2021 | 13/11/2021 | £379.88 | |
| 13/11/2021 | 20/11/2021 | £379.88 | |
| 07/11/2020 | 14/11/2020 | £720.98 | |
| 14/11/2020 | 21/11/2020 | £720.98 | |
| 28/11/2020 | 05/12/2020 | £717.76 | |
| 05/12/2020 | 12/12/2020 | £717.76 | |
| 09/01/2021 | 16/01/2021 | £759.76 | |
| 16/01/2021 | 23/01/2021 | £759.76 | |
| 23/01/2021 | 30/01/2021 | £759.76 | |
| 20/02/2021 | 27/02/2021 | £1046.76 | |
| 06/03/2021 | 13/03/2021 | £717.76 | |
| 13/03/2021 | 20/03/2021 | £717.76 | |
| 20/03/2021 | 27/03/2021 | £717.76 | |
| 27/03/2021 | 03/04/2021 | £717.76 | |
| 03/04/2021 | 10/04/2021 | £717.76 | |
| 17/04/2021 | 24/04/2021 | £528.76 | |
| 06/11/2021 | 13/11/2021 | £528.76 | |
| 13/11/2021 | 20/11/2021 | £528.76 | |
| 07/11/2020 | 14/11/2020 | £429.34 | |
| 14/11/2020 | 21/11/2020 | £429.34 | |
Property Location
Distance to: Ski is 20m

Map
Available Facilities
Residence
Bath
Hiking Plains
Mountain Biking
Biking Plains
Sailing
Cross Country Skiing

Ice Rink
Skiarea
Snowboard
Riding
Elevator
Balcony

Babycot
Dishwasher
Tv
Internet
WiFi
Microwave