Le Sefcotel
Tignes - France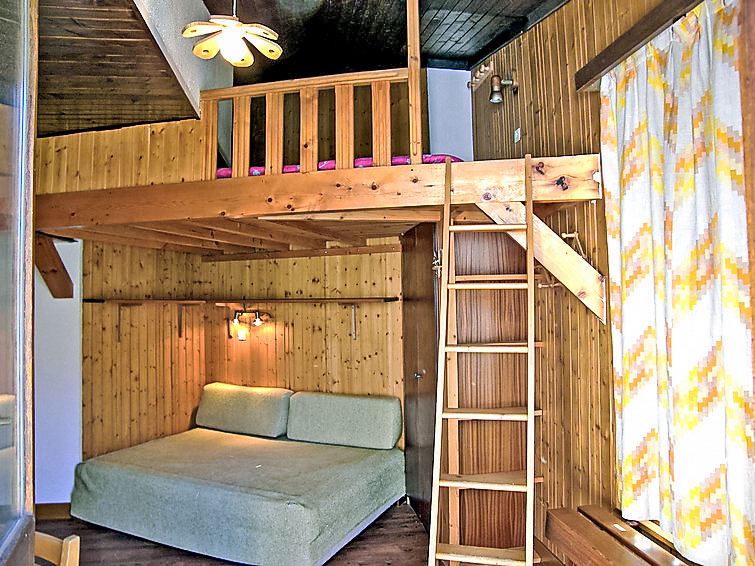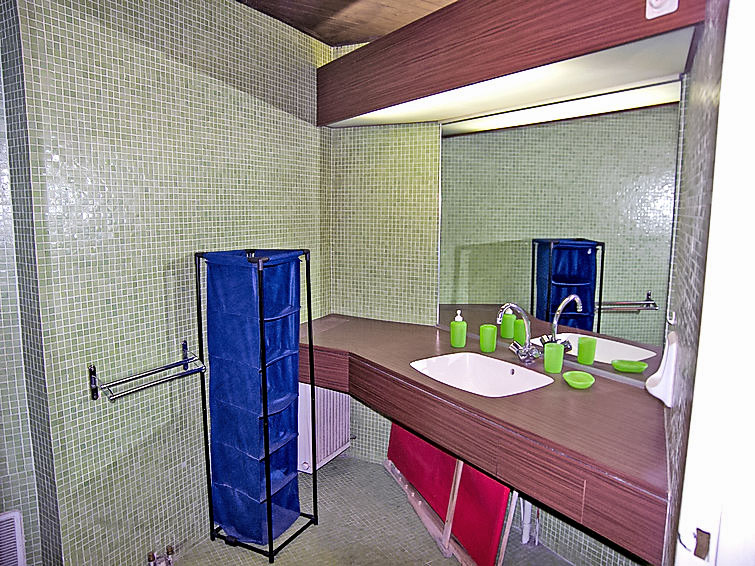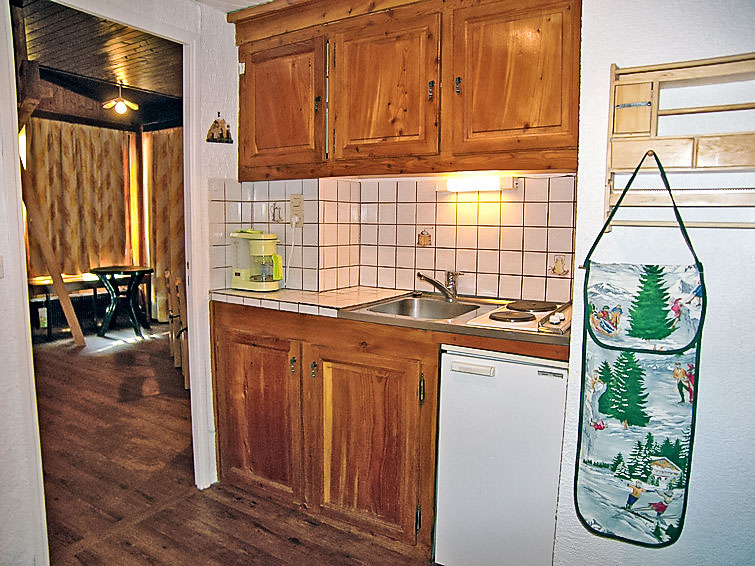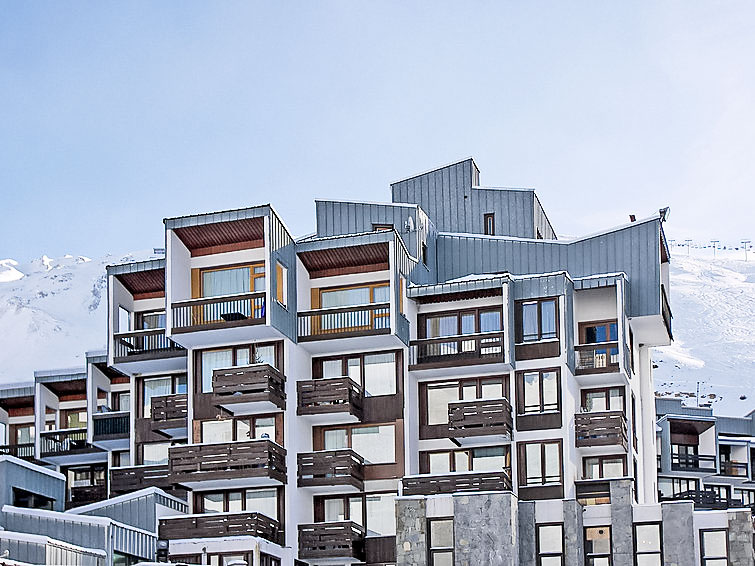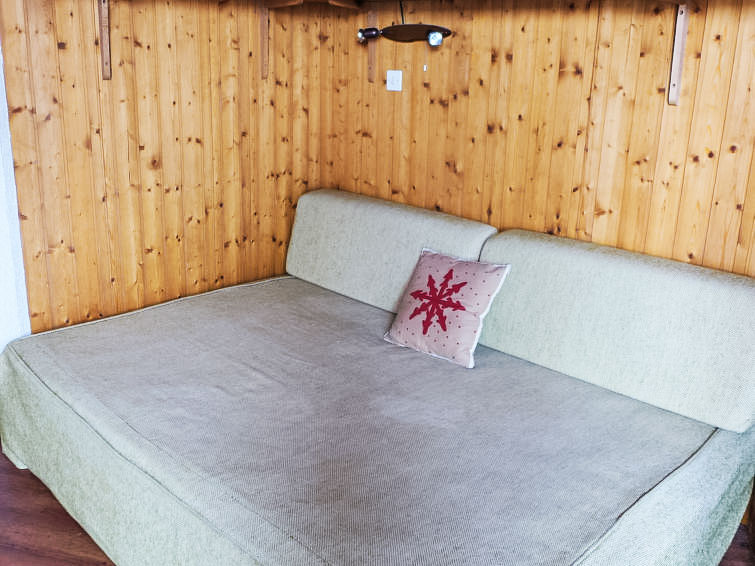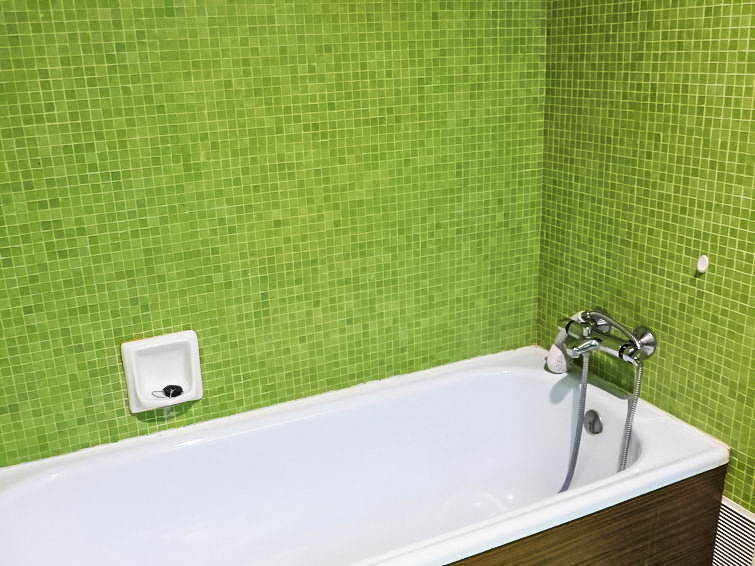 4 Guest(s)
1 Room(s)
1 Bedroom(s)
1 Bathroom(s)
Apartment
** Stars
Introduction to Le Sefcotel
All the ski holidays on SkiGB.com are ATOL protected to provide you with confidence when picking your next ski holiday.
Tignes in France is very popular with British skiers and offers many activities additional to the fun you will have on the slopes.
This 2 star property Le Sefcotel-Tignes is well maintained and has everything you need for your stay.
This lovely self catering ski accommodation is located at stone throw away from the pistes, 50m away. This convenient property can sleep up to 4 guests
Le Sefcotel-Tignes is close to a ski rental hire shop which will save you time when in resort. Additionally, if you order your equipment online in advance you save even more time as you will not need to select your equipment when in resort.
Ski Holiday Overview
Le Sefcotel - ski103
Resort: Tignes
Region: Savoie - Haute Savoie - Alps
Country: France
Stars: **
Number of guests: 4
Size: 25 m²
Rooms: 1
Bedrooms: 1
Toilets: 1
Bathrooms: 1
Customer rating: 3.0 out of 5 from 2 reviews
SkiGB Property Code:
ski103
*This property is provided by our partner Interhome, a new window to their website will open.
| Arrival Date | Departure Date | 7 Nights | Book |
| --- | --- | --- | --- |
| 07/03/2020 | 14/03/2020 | £5810 | |
| 14/03/2020 | 21/03/2020 | £5810 | |
| 21/03/2020 | 28/03/2020 | £5810 | |
| 28/03/2020 | 04/04/2020 | £5810 | |
| 04/04/2020 | 11/04/2020 | £5810 | |
| 07/03/2020 | 14/03/2020 | £5810 | |
| 14/03/2020 | 21/03/2020 | £5810 | |
| 21/03/2020 | 28/03/2020 | £5810 | |
| 28/03/2020 | 04/04/2020 | £5810 | |
| 04/04/2020 | 11/04/2020 | £5810 | |
| 07/11/2020 | 14/11/2020 | £570.14 | |
| 14/11/2020 | 21/11/2020 | £570.14 | |
| 07/11/2020 | 14/11/2020 | £345.36 | |
| 14/11/2020 | 21/11/2020 | £345.36 | |
| 28/11/2020 | 05/12/2020 | £340.88 | |
| 05/12/2020 | 12/12/2020 | £340.88 | |
| 02/01/2021 | 09/01/2021 | £431.88 | |
| 09/01/2021 | 16/01/2021 | £431.88 | |
| 23/01/2021 | 30/01/2021 | £494.88 | |
| 13/02/2021 | 20/02/2021 | £781.88 | |
| 06/03/2021 | 13/03/2021 | £557.88 | |
| 20/03/2021 | 27/03/2021 | £494.88 | |
| 27/03/2021 | 03/04/2021 | £494.88 | |
| 17/04/2021 | 24/04/2021 | £431.88 | |
| 06/11/2021 | 13/11/2021 | £340.88 | |
| 13/11/2021 | 20/11/2021 | £340.88 | |
| 07/11/2020 | 14/11/2020 | £253.60 | |
| 14/11/2020 | 21/11/2020 | £253.60 | |
| 28/11/2020 | 05/12/2020 | £276.88 | |
| 05/12/2020 | 12/12/2020 | £276.88 | |
| 02/01/2021 | 09/01/2021 | £367.88 | |
| 06/02/2021 | 13/02/2021 | £619.88 | |
| 06/03/2021 | 13/03/2021 | £444.88 | |
| 20/03/2021 | 27/03/2021 | £388.88 | |
| 06/11/2021 | 13/11/2021 | £220.88 | |
| 13/11/2021 | 20/11/2021 | £220.88 | |
| 07/11/2020 | 14/11/2020 | £253.60 | |
| 14/11/2020 | 21/11/2020 | £253.60 | |
| 28/11/2020 | 05/12/2020 | £276.88 | |
| 05/12/2020 | 12/12/2020 | £276.88 | |
| 02/01/2021 | 09/01/2021 | £367.88 | |
| 06/02/2021 | 13/02/2021 | £619.88 | |
| 06/03/2021 | 13/03/2021 | £444.88 | |
| 20/03/2021 | 27/03/2021 | £388.88 | |
| 06/11/2021 | 13/11/2021 | £220.88 | |
| 13/11/2021 | 20/11/2021 | £220.88 | |
| 07/11/2020 | 14/11/2020 | £253.60 | |
| 14/11/2020 | 21/11/2020 | £253.60 | |
| 28/11/2020 | 05/12/2020 | £276.88 | |
| 05/12/2020 | 12/12/2020 | £276.88 | |
| 02/01/2021 | 09/01/2021 | £367.88 | |
| 06/02/2021 | 13/02/2021 | £619.88 | |
| 06/03/2021 | 13/03/2021 | £444.88 | |
| 20/03/2021 | 27/03/2021 | £388.88 | |
| 06/11/2021 | 13/11/2021 | £220.88 | |
| 13/11/2021 | 20/11/2021 | £220.88 | |
| 07/11/2020 | 14/11/2020 | £6720 | |
| 14/11/2020 | 21/11/2020 | £6720 | |
| 28/11/2020 | 05/12/2020 | £6650 | |
| 05/12/2020 | 12/12/2020 | £6650 | |
| 09/01/2021 | 16/01/2021 | £5810 | |
| 16/01/2021 | 23/01/2021 | £5810 | |
| 30/01/2021 | 06/02/2021 | £7210 | |
| 27/02/2021 | 06/03/2021 | £7210 | |
| 06/03/2021 | 13/03/2021 | £7210 | |
| 13/03/2021 | 20/03/2021 | £7210 | |
| 20/03/2021 | 27/03/2021 | £7210 | |
| 27/03/2021 | 03/04/2021 | £7210 | |
| 10/04/2021 | 17/04/2021 | £5810 | |
| 17/04/2021 | 24/04/2021 | £5810 | |
| 06/11/2021 | 13/11/2021 | £6650 | |
| 13/11/2021 | 20/11/2021 | £6650 | |
| 07/11/2020 | 14/11/2020 | £529.54 | |
| 14/11/2020 | 21/11/2020 | £529.54 | |
| 28/11/2020 | 05/12/2020 | £544.42 | |
| 16/01/2021 | 23/01/2021 | £649.42 | |
| 23/01/2021 | 30/01/2021 | £649.42 | |
| 06/02/2021 | 13/02/2021 | £768.42 | |
| 13/02/2021 | 20/02/2021 | £768.42 | |
| 20/02/2021 | 27/02/2021 | £768.42 | |
| 06/03/2021 | 13/03/2021 | £649.42 | |
| 27/03/2021 | 03/04/2021 | £663.42 | |
| 10/04/2021 | 17/04/2021 | £607.42 | |
| 17/04/2021 | 24/04/2021 | £607.42 | |
| 07/11/2020 | 14/11/2020 | £10500 | |
| 14/11/2020 | 21/11/2020 | £10500 | |
| 28/11/2020 | 05/12/2020 | £1041.64 | |
| 16/01/2021 | 23/01/2021 | £1510.64 | |
| 23/01/2021 | 30/01/2021 | £1510.64 | |
| 06/02/2021 | 13/02/2021 | £1909.64 | |
| 13/02/2021 | 20/02/2021 | £1909.64 | |
| 20/02/2021 | 27/02/2021 | £1909.64 | |
| 06/03/2021 | 13/03/2021 | £1510.64 | |
| 27/03/2021 | 03/04/2021 | £1531.64 | |
| 10/04/2021 | 17/04/2021 | £1349.64 | |
| 17/04/2021 | 24/04/2021 | £1349.64 | |
| 07/11/2020 | 14/11/2020 | £1204.82 | |
| 14/11/2020 | 21/11/2020 | £1204.82 | |
| 21/11/2020 | 28/11/2020 | £1204.82 | |
| 28/11/2020 | 05/12/2020 | £1204.82 | |
| 05/12/2020 | 12/12/2020 | £1204.82 | |
| 09/01/2021 | 16/01/2021 | £794.76 | |
| 16/01/2021 | 23/01/2021 | £794.76 | |
| 23/01/2021 | 30/01/2021 | £794.76 | |
| 06/02/2021 | 13/02/2021 | £815.76 | |
| 13/02/2021 | 20/02/2021 | £815.76 | |
| 20/02/2021 | 27/02/2021 | £815.76 | |
| 06/03/2021 | 13/03/2021 | £577.76 | |
| 13/03/2021 | 20/03/2021 | £577.76 | |
| 20/03/2021 | 27/03/2021 | £577.76 | |
| 27/03/2021 | 03/04/2021 | £577.76 | |
| 03/04/2021 | 10/04/2021 | £577.76 | |
| 10/04/2021 | 17/04/2021 | £577.76 | |
| 06/11/2021 | 13/11/2021 | £549.76 | |
| 13/11/2021 | 20/11/2021 | £549.76 | |
| 07/11/2020 | 14/11/2020 | £359.36 | |
| 14/11/2020 | 21/11/2020 | £359.36 | |
| 28/11/2020 | 05/12/2020 | £361.88 | |
| 05/12/2020 | 12/12/2020 | £361.88 | |
| 09/01/2021 | 16/01/2021 | £445.88 | |
| 23/01/2021 | 30/01/2021 | £515.88 | |
| 13/02/2021 | 20/02/2021 | £816.88 | |
| 06/03/2021 | 13/03/2021 | £592.88 | |
| 20/03/2021 | 27/03/2021 | £515.88 | |
| 27/03/2021 | 03/04/2021 | £515.88 | |
| 17/04/2021 | 24/04/2021 | £445.88 | |
| 06/11/2021 | 13/11/2021 | £361.88 | |
| 13/11/2021 | 20/11/2021 | £361.88 | |
| 07/11/2020 | 14/11/2020 | £6090 | |
| 14/11/2020 | 21/11/2020 | £6090 | |
| 21/11/2020 | 28/11/2020 | £6090 | |
| 28/11/2020 | 05/12/2020 | £6090 | |
| 05/12/2020 | 12/12/2020 | £6090 | |
| 02/01/2021 | 09/01/2021 | £6090 | |
| 09/01/2021 | 16/01/2021 | £6090 | |
| 16/01/2021 | 23/01/2021 | £6090 | |
| 23/01/2021 | 30/01/2021 | £6090 | |
| 20/02/2021 | 27/02/2021 | £9660 | |
| 06/03/2021 | 13/03/2021 | £8540 | |
| 13/03/2021 | 20/03/2021 | £8540 | |
| 20/03/2021 | 27/03/2021 | £8540 | |
| 27/03/2021 | 03/04/2021 | £8540 | |
| 03/04/2021 | 10/04/2021 | £8540 | |
| 10/04/2021 | 17/04/2021 | £8540 | |
| 17/04/2021 | 24/04/2021 | £8540 | |
| 07/11/2020 | 14/11/2020 | £504.86 | |
| 14/11/2020 | 21/11/2020 | £504.86 | |
| 28/11/2020 | 05/12/2020 | £563.62 | |
| 05/12/2020 | 12/12/2020 | £563.62 | |
| 09/01/2021 | 16/01/2021 | £689.62 | |
| 23/01/2021 | 30/01/2021 | £815.62 | |
| 13/02/2021 | 20/02/2021 | £1319.62 | |
| 13/03/2021 | 20/03/2021 | £815.62 | |
| 27/03/2021 | 03/04/2021 | £941.62 | |
| 03/04/2021 | 10/04/2021 | £941.62 | |
| 17/04/2021 | 24/04/2021 | £689.62 | |
| 06/11/2021 | 13/11/2021 | £563.62 | |
| 13/11/2021 | 20/11/2021 | £563.62 | |
| 20/11/2021 | 27/11/2021 | £563.62 | |
| 27/11/2021 | 04/12/2021 | £563.62 | |
| 04/12/2021 | 11/12/2021 | £563.62 | |
| 25/12/2021 | 01/01/2022 | £1319.62 | |
| 08/01/2022 | 15/01/2022 | £689.62 | |
| 22/01/2022 | 29/01/2022 | £815.62 | |
| 12/02/2022 | 19/02/2022 | £1319.62 | |
| 12/03/2022 | 19/03/2022 | £815.62 | |
| 26/03/2022 | 02/04/2022 | £941.62 | |
| 02/04/2022 | 09/04/2022 | £941.62 | |
| 16/04/2022 | 23/04/2022 | £689.62 | |
| 05/11/2022 | 12/11/2022 | £563.62 | |
| 12/11/2022 | 19/11/2022 | £563.62 | |
| 07/11/2020 | 14/11/2020 | £745.14 | |
| 14/11/2020 | 21/11/2020 | £745.14 | |
| 28/11/2020 | 05/12/2020 | £734.62 | |
| 05/12/2020 | 12/12/2020 | £734.62 | |
| 09/01/2021 | 16/01/2021 | £1021.62 | |
| 23/01/2021 | 30/01/2021 | £1203.62 | |
| 13/02/2021 | 20/02/2021 | £1952.62 | |
| 06/03/2021 | 13/03/2021 | £1392.62 | |
| 20/03/2021 | 27/03/2021 | £1203.62 | |
| 27/03/2021 | 03/04/2021 | £1203.62 | |
| 17/04/2021 | 24/04/2021 | £1021.62 | |
| 06/11/2021 | 13/11/2021 | £734.62 | |
| 13/11/2021 | 20/11/2021 | £734.62 | |
| 07/11/2020 | 14/11/2020 | £1723.22 | |
| 14/11/2020 | 21/11/2020 | £1723.22 | |
| 21/11/2020 | 28/11/2020 | £1723.22 | |
| 28/11/2020 | 05/12/2020 | £1723.22 | |
| 05/12/2020 | 12/12/2020 | £1723.22 | |
| 09/01/2021 | 16/01/2021 | £894.64 | |
| 16/01/2021 | 23/01/2021 | £894.64 | |
| 23/01/2021 | 30/01/2021 | £894.64 | |
| 06/02/2021 | 13/02/2021 | £1251.64 | |
| 13/02/2021 | 20/02/2021 | £1251.64 | |
| 20/02/2021 | 27/02/2021 | £1251.64 | |
| 06/03/2021 | 13/03/2021 | £768.64 | |
| 13/03/2021 | 20/03/2021 | £768.64 | |
| 20/03/2021 | 27/03/2021 | £768.64 | |
| 27/03/2021 | 03/04/2021 | £768.64 | |
| 03/04/2021 | 10/04/2021 | £768.64 | |
| 10/04/2021 | 17/04/2021 | £768.64 | |
| 06/11/2021 | 13/11/2021 | £712.64 | |
| 13/11/2021 | 20/11/2021 | £712.64 | |
| 07/11/2020 | 14/11/2020 | £378.86 | |
| 14/11/2020 | 21/11/2020 | £378.86 | |
| 07/11/2020 | 14/11/2020 | £1724.38 | |
| 14/11/2020 | 21/11/2020 | £1724.38 | |
| 28/11/2020 | 05/12/2020 | £1708.68 | |
| 05/12/2020 | 12/12/2020 | £1708.68 | |
| 09/01/2021 | 16/01/2021 | £2065.68 | |
| 23/01/2021 | 30/01/2021 | £2429.68 | |
| 13/02/2021 | 20/02/2021 | £3864.68 | |
| 06/03/2021 | 13/03/2021 | £2786.68 | |
| 20/03/2021 | 27/03/2021 | £2429.68 | |
| 27/03/2021 | 03/04/2021 | £2429.68 | |
| 17/04/2021 | 24/04/2021 | £2065.68 | |
| 06/11/2021 | 13/11/2021 | £1708.68 | |
| 13/11/2021 | 20/11/2021 | £1708.68 | |
| 28/11/2020 | 05/12/2020 | £1547.80 | |
| 05/12/2020 | 12/12/2020 | £1547.80 | |
| 09/01/2021 | 16/01/2021 | £1652.80 | |
| 16/01/2021 | 23/01/2021 | £1652.80 | |
| 23/01/2021 | 30/01/2021 | £1652.80 | |
| 06/02/2021 | 13/02/2021 | £1946.80 | |
| 13/02/2021 | 20/02/2021 | £1946.80 | |
| 20/02/2021 | 27/02/2021 | £1946.80 | |
| 06/03/2021 | 13/03/2021 | £1631.80 | |
| 13/03/2021 | 20/03/2021 | £1631.80 | |
| 20/03/2021 | 27/03/2021 | £1631.80 | |
| 27/03/2021 | 03/04/2021 | £1631.80 | |
| 03/04/2021 | 10/04/2021 | £1631.80 | |
| 10/04/2021 | 17/04/2021 | £1631.80 | |
| 06/11/2021 | 13/11/2021 | £1666.80 | |
| 13/11/2021 | 20/11/2021 | £1666.80 | |
| 07/11/2020 | 14/11/2020 | £402.86 | |
| 14/11/2020 | 21/11/2020 | £402.86 | |
| 28/11/2020 | 05/12/2020 | £399.16 | |
| 05/12/2020 | 12/12/2020 | £399.16 | |
| 09/01/2021 | 16/01/2021 | £434.16 | |
| 16/01/2021 | 23/01/2021 | £434.16 | |
| 20/02/2021 | 27/02/2021 | £609.16 | |
| 06/03/2021 | 13/03/2021 | £441.16 | |
| 13/03/2021 | 20/03/2021 | £441.16 | |
| 20/03/2021 | 27/03/2021 | £441.16 | |
| 27/03/2021 | 03/04/2021 | £441.16 | |
| 03/04/2021 | 10/04/2021 | £441.16 | |
| 10/04/2021 | 17/04/2021 | £441.16 | |
| 17/04/2021 | 24/04/2021 | £441.16 | |
| 06/11/2021 | 13/11/2021 | £427.16 | |
| 13/11/2021 | 20/11/2021 | £427.16 | |
| 07/11/2020 | 14/11/2020 | £720.98 | |
| 14/11/2020 | 21/11/2020 | £720.98 | |
| 28/11/2020 | 05/12/2020 | £717.76 | |
| 05/12/2020 | 12/12/2020 | £717.76 | |
| 09/01/2021 | 16/01/2021 | £759.76 | |
| 16/01/2021 | 23/01/2021 | £759.76 | |
| 23/01/2021 | 30/01/2021 | £759.76 | |
| 20/02/2021 | 27/02/2021 | £1046.76 | |
| 06/03/2021 | 13/03/2021 | £717.76 | |
| 13/03/2021 | 20/03/2021 | £717.76 | |
| 20/03/2021 | 27/03/2021 | £717.76 | |
| 27/03/2021 | 03/04/2021 | £717.76 | |
| 03/04/2021 | 10/04/2021 | £717.76 | |
| 17/04/2021 | 24/04/2021 | £528.76 | |
| 06/11/2021 | 13/11/2021 | £528.76 | |
| 13/11/2021 | 20/11/2021 | £528.76 | |
| 07/11/2020 | 14/11/2020 | £256.66 | |
| 14/11/2020 | 21/11/2020 | £256.66 | |
| 28/11/2020 | 05/12/2020 | £307.28 | |
| 05/12/2020 | 12/12/2020 | £307.28 | |
| 09/01/2021 | 16/01/2021 | £314.28 | |
| 06/03/2021 | 13/03/2021 | £349.28 | |
| 13/03/2021 | 20/03/2021 | £349.28 | |
| 27/03/2021 | 03/04/2021 | £384.28 | |
| 10/04/2021 | 17/04/2021 | £314.28 | |
| 06/11/2021 | 13/11/2021 | £258.28 | |
| 13/11/2021 | 20/11/2021 | £258.28 | |
| 07/11/2020 | 14/11/2020 | £622.64 | |
| 14/11/2020 | 21/11/2020 | £622.64 | |
| 21/11/2020 | 28/11/2020 | £622.64 | |
| 28/11/2020 | 05/12/2020 | £622.64 | |
| 05/12/2020 | 12/12/2020 | £622.64 | |
| 09/01/2021 | 16/01/2021 | £800.32 | |
| 16/01/2021 | 23/01/2021 | £800.32 | |
| 23/01/2021 | 30/01/2021 | £800.32 | |
| 06/02/2021 | 13/02/2021 | £982.32 | |
| 13/02/2021 | 20/02/2021 | £982.32 | |
| 20/02/2021 | 27/02/2021 | £982.32 | |
| 06/03/2021 | 13/03/2021 | £800.32 | |
| 13/03/2021 | 20/03/2021 | £800.32 | |
| 03/04/2021 | 10/04/2021 | £800.32 | |
| 17/04/2021 | 24/04/2021 | £6440 | |
| 07/11/2020 | 14/11/2020 | £406.80 | |
| 14/11/2020 | 21/11/2020 | £406.80 | |
| 28/11/2020 | 05/12/2020 | £423.62 | |
| 05/12/2020 | 12/12/2020 | £423.62 | |
| 09/01/2021 | 16/01/2021 | £500.62 | |
| 16/01/2021 | 23/01/2021 | £500.62 | |
| 23/01/2021 | 30/01/2021 | £500.62 | |
| 06/03/2021 | 13/03/2021 | £556.62 | |
| 13/03/2021 | 20/03/2021 | £556.62 | |
| 20/03/2021 | 27/03/2021 | £556.62 | |
| 27/03/2021 | 03/04/2021 | £556.62 | |
| 10/04/2021 | 17/04/2021 | £402.62 | |
| 17/04/2021 | 24/04/2021 | £402.62 | |
| 06/11/2021 | 13/11/2021 | £402.62 | |
| 13/11/2021 | 20/11/2021 | £402.62 | |
Property Location
Distance to: Ski is 50m

Map
Available Facilities
Residence
Bath
Hiking Plains
Mountain Biking
Biking Plains
Sailing

Cross Country Skiing
Ice Rink
Skiarea
Snowboard
Riding
Restaurant

Elevator
Balcony
Tv
Internet
WiFi
Microwave